Welcoming team members' new Babies when they come into the world is important as we celebrate and share in personal events especially such as becoming parents. Sending a Welcome Pack to the new Parents can be a supportive way to let them know they are being thought of and that the team at work wish them the very best for their new Baby. Create a Gift Pack that can include essential items such as the Kinder Baby Bag, the Organic Bamboo Bambino Baby Bodysuit, the Fleece Baby Zip Hoodie, the Organic Kids Bib, the Rabbit Ears Baby Hat, the Coco Plush Teddy Bear, the Hooded Blanket and the Backpack Kiddy.
Download the JEM Christmas Baby Welcome Packs Catalogue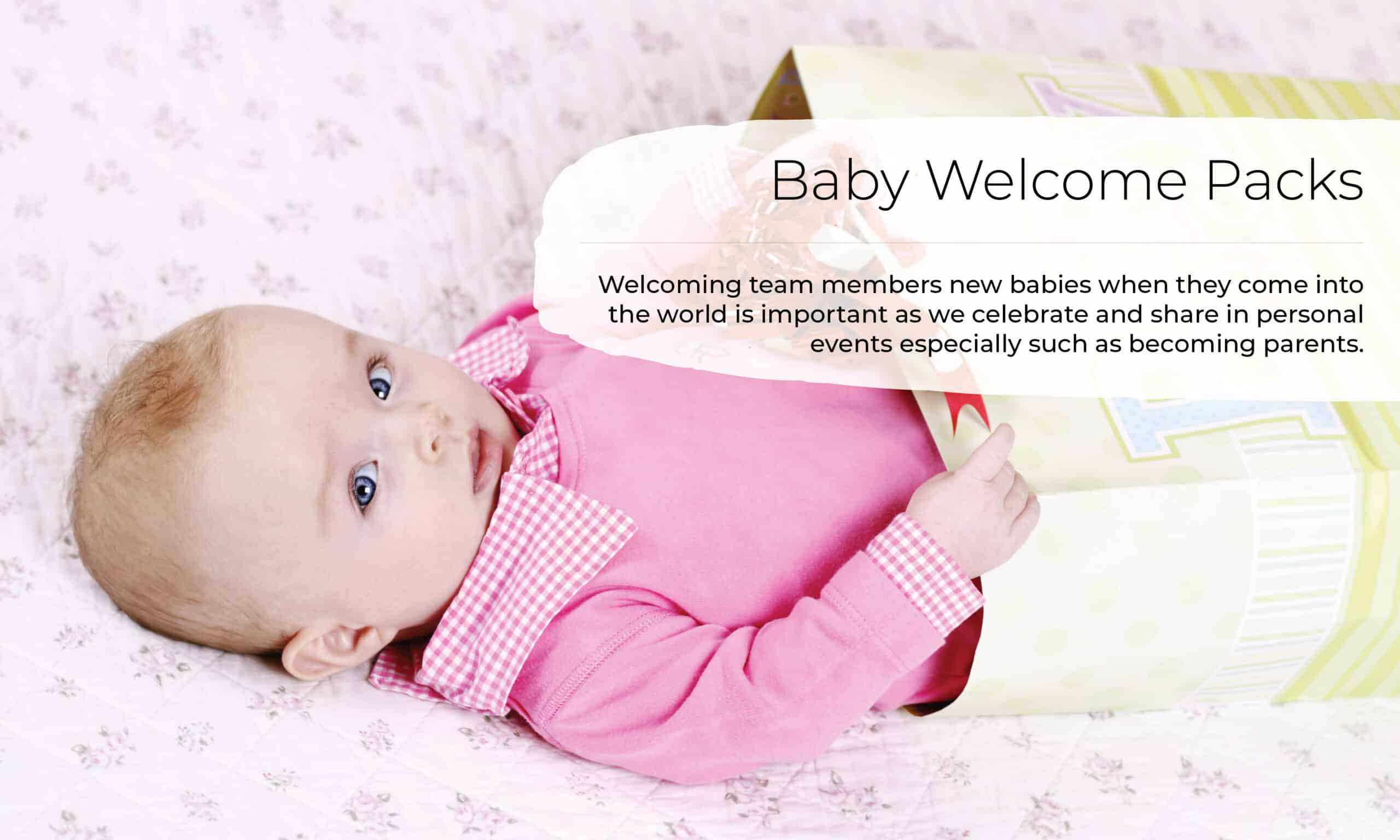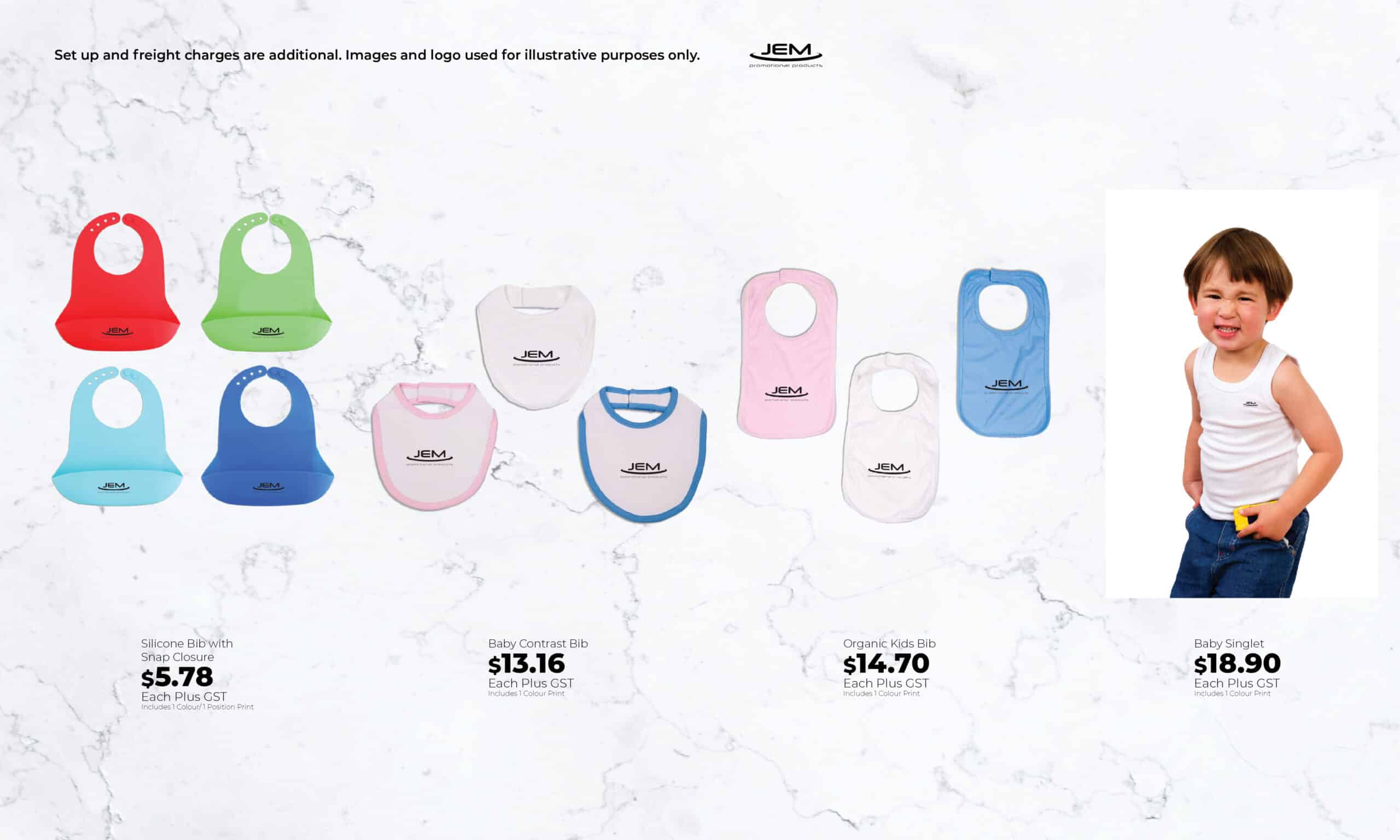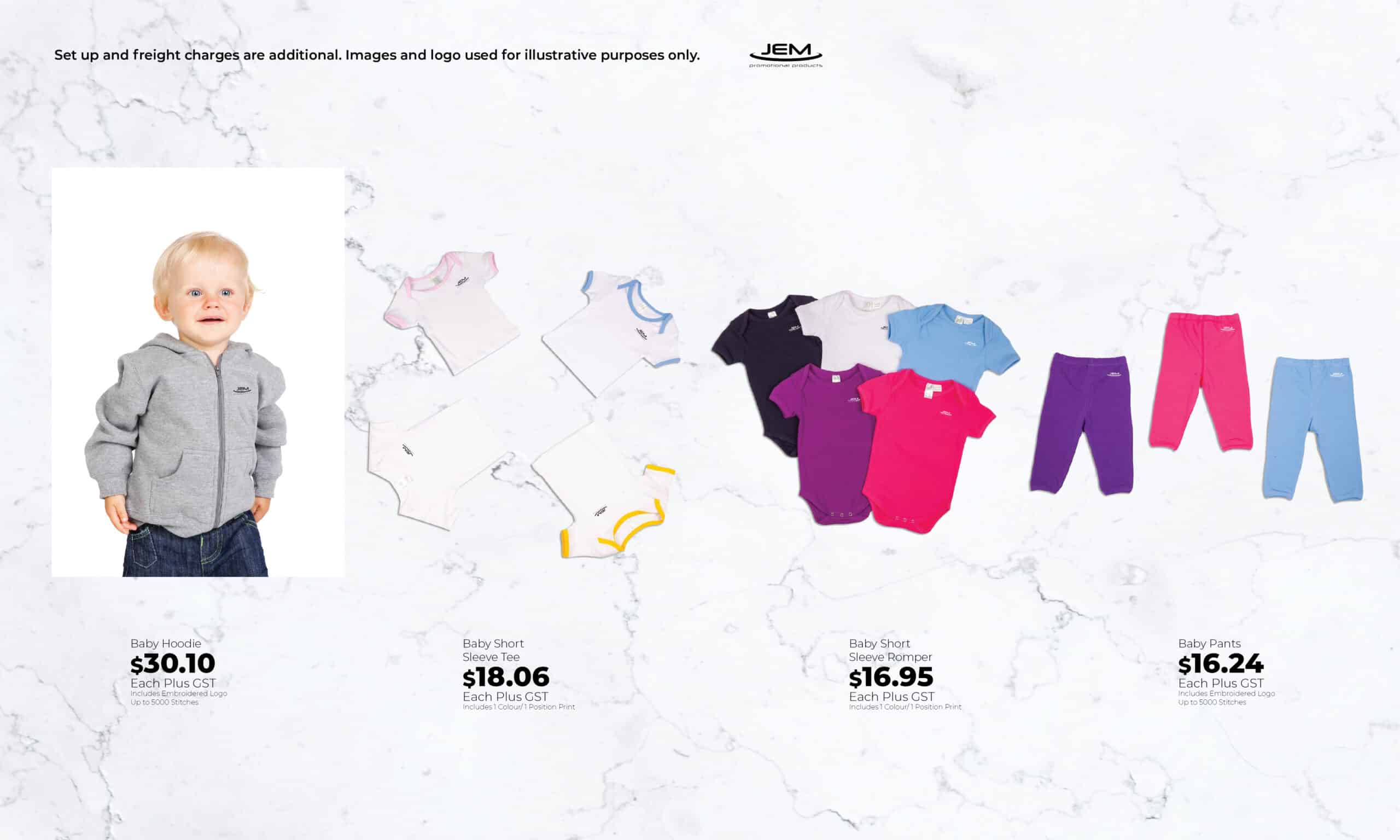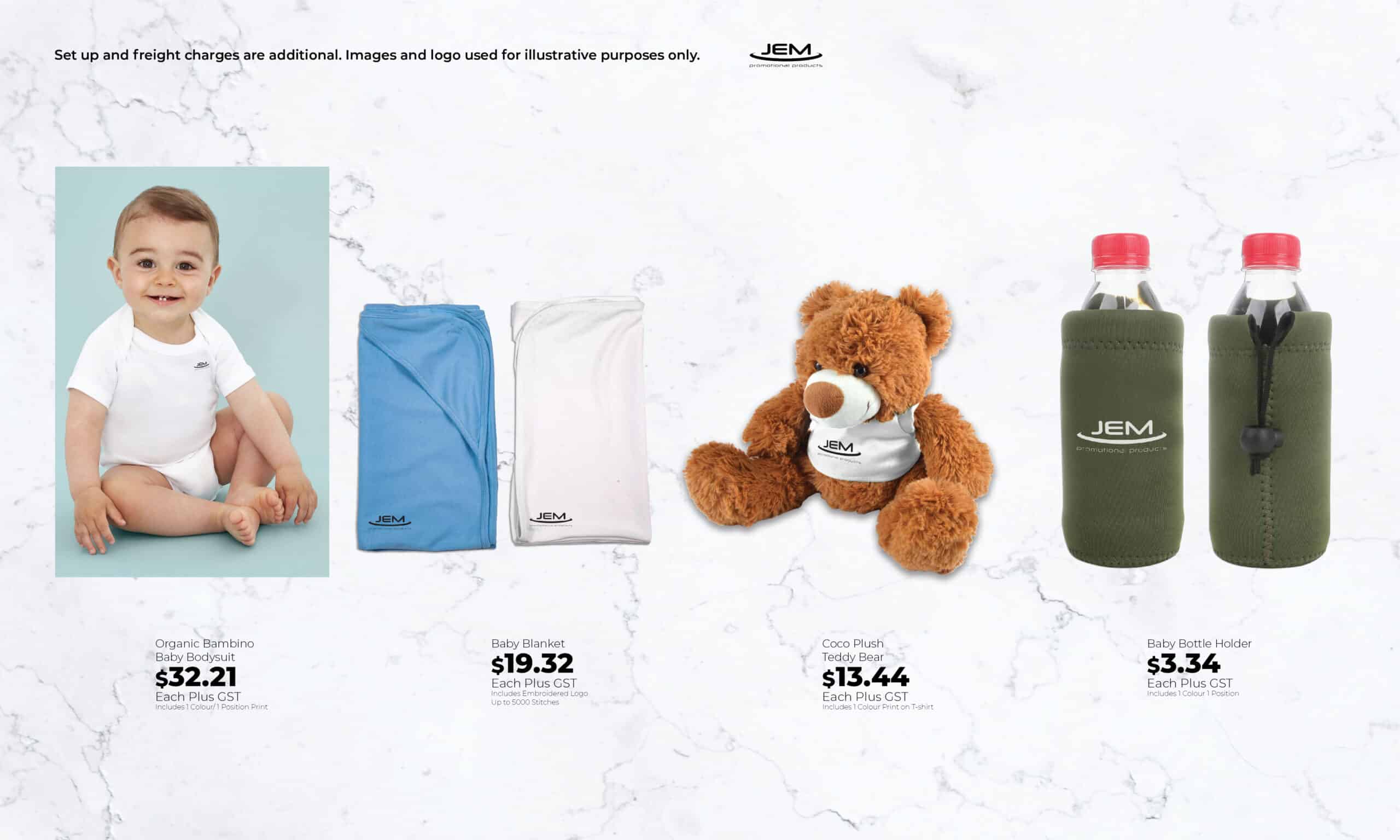 Please don't hesitate to contact the team at JEM Promotional Products on (02)8205 1334 or enquiries@jempp.com.au for more information on any of the promotional items and uniforms in our range.