Why customise merchandise overseas?
Stand out from your competition – with customising you create merchandise unique to your organisation.
Save money – by manufacturing a custom order in overseas based factories you will achieve economies of scale, low production costs and avoid warehousing overheads
What can I customise?
Almost anything from a polo shirt in your corporate colours decorated in a dynamic way – to a backpack with custom zippers and pockets. From a stress item shaped like your mascot – to a custom shaped 3D key ring to multiple custom items and print material packaged in a blister pack.
If it can be manufactured, we can customise it for you. JEM have a network of contacts able to communicate in the local language with literally hundreds of factories in China, the US and the developing world.
Click on the below images for ideas on some of our more popular custom made promotional products: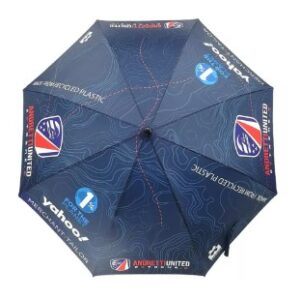 We also sort our custom promotional products into three main product categories that you can browse through:
Australian Custom Made: Products that are fully custom made from scratch in Australia
Express Customised: One example we have of this is with Legend Express. Legend Express is a service that allows you to pick from over 150styles of caps and then customise the cap to the colours you want from the extensive colour range available. The best features of this service is that you only need a minimum order quantity of 100 and you will receive your goods in approximately 3 weeks from digital photo approval.
Fully Custom made : These products are fully custom made to your specifications. They are produced off-shore and normally take 12-14 weeks.
Take a moment to look through some of our popular categories by clicking on the image below and get started with creating unique custom made promotional items.
Decoration Options
When producing something direct from the factory you have access to a lot more decoration options including:
Standard Embroidery & 3D Embroidery – thread is still matched to PMS Colours
Screen Printing – including tone on tone prints
Process Prints – the ability to print in full colour with gradients
Rubber Badges
Metal Badges
Embossing
Heat Welding
Rubber and Metal Zip Pullers
Heat Prints
Woven Labels & Tags
Printed Labels
Are there minimum order quantities?
Yes. The minimum order quantity varies according to the product – ranging from 100 for a custom cap to many thousands for temporary tattoos or plastic pens. The nature of a custom order is that our chosen offshore factory has a production run for your product – meaning that extremely small runs are uneconomic.
If you require only a few items, we may be able to offer local decoration of a product warehoused in Australia . Please look through our website to see what other products may be available.
How long does it take?
With some products such as lanyards, caps or USB's that are broadly generic you will receive your product within 4-5 weeks for placing your order.
If there is a high level of customisation or if it is a large item the production run could be longer and we would use sea freight to ship the goods to Australia . In this instance you should allow 12-14 weeks production. Airfreighting the goods into Australia at additional cost will bring down production time frame to 6-7 weeks.
For New Zealand customers we can arrange to have your order sent straight from China to your doorstep which means your lead time is not longer plus you are not hit up with a freight charge from Australia to New Zealand.
Will I receive an art approval or preproduction sample?
You will always receive an art approval prior to production. For items such as temporary tattoos, lanyards or an item where you have previously seen a sample such as a pen or USB without extra customisation this is sufficient.
In every other instance our offshore factory will produce a preproduction sample for you to inspect prior to full production. Only once you are happy with the quality of the preproduction sample will we authorise full scale production.
How do I brief JEM Promotional Products on a custom order?
Send us an email and we will talk you through it.
If you have a sample of the product you have in mind, a jpeg image from the Internet or even a written description, we can have a quote to you within 48 hours or if it is very obscure 72 hours.
Request a quote for your custom merchandise:
---