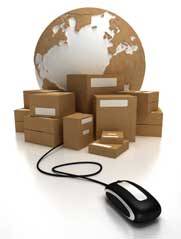 Are you currently selling your merchandise through stores and are limited by geographic constraints in attracting customers? Do you handle the procurement of your branded merchandise for all your branches across Australia? Organising this amount of merchandise can be a huge undertaking and at JEM Promotional Products we would like to make this an easier process for you through the creation of a custom Merchandise Program and Online Store.
If you have a promotional products tender that you would like us to submit a proposal for please complete the form at the bottom of the page.
About our Webshops
Our online stores are built on a custom interface that we design with your company logo, colours and styling. Images and written content are also specific to your company and many companies choose to use the WebShop as an internal communications platform. What better way to communicate with your staff and branches across Australia than through your customised online store. We know it can be hard to get your own employees to look at your website but if they have to go online to order their merchandise why not push your latest marketing strategies through at the same time.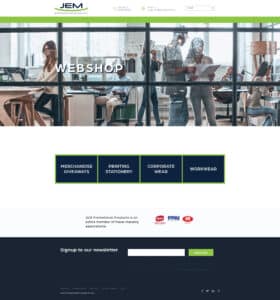 Click Below To SeeThe benefits of an Online Store: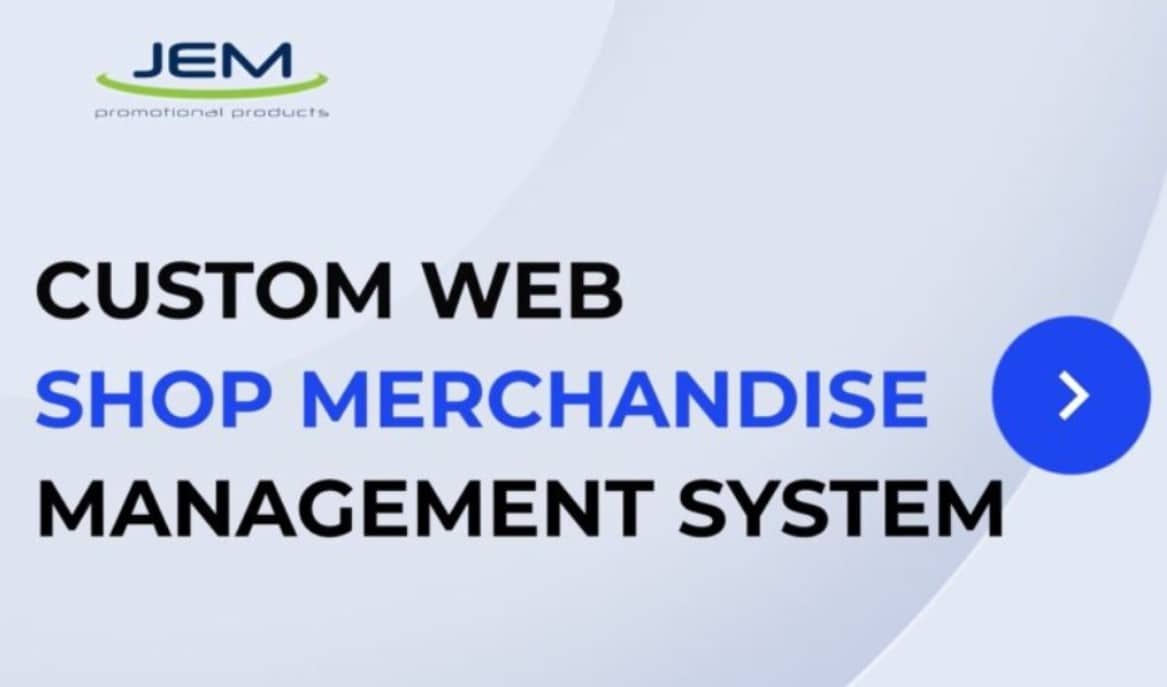 Saves you time and resources and in-turn minimise costs
Make your merchandise range more accessible and readily available for order: This is a fantastic advantage if you have branches all across Australia. You can centralise ordering, gain economies of scale by buying bulk and protect your brand by ensuring that all items that have your logo are consistent with your brand guidelines
Build awareness of your merchandise range and encourage ordering
Expand your range into the online market if you are currently selling only through a physical store
How do our Webshops work?
We understand that individuals have different levels in terms of their skill with technology and so we have designed a very basic method of online ordering which can be broken down into 5 easy steps:
Log-in to the Webshop
Browse the product range
Add items to the shopping cart
Confirm quantities and products
Confirm delivery & payment
If you want the order to be assigned to a certain cost-centre we can make sure the Order Confirmation email auto-fills in these details for you.
Public vs. Private
Are you using your online store to manage self-promotion products for a number of franchises from your head office or are you wanting to sell your merchandise direct to the public, in both situations JEM Promotional Products can offer you a platform to suit your needs. We can create a secure site with a User name & Password that can be used for internal purposes or we have another online platform that can assist in selling direct to the public. Payment options include PayPal & SecurePay.
Administration: your own log-in
With our Webshops you can have your own log-in to the back-end system where you can see submitted orders, check inventory, create new users and manage existing user accounts and post news items. There are different permission levels so you can have people assist in the management of the Webshop without giving them access to all aspects of the site.
Picking your Product Range
JEM Promotional Products have a limitless product range. We keep an extensive range of stock products but we also produce custom made promotional products off-shore. We do not set a limit on the amount of products you can have in your Webshop but we will consult with you to pick a range that will be the most suitable. A professional photograph is taken of each branded product and is uploaded onto the store with the full product description and specifications. For apparel we always like to use models in our photography as this makes the product look more appealing.
If you do have a large product range you can make use of our product filtering tool which can assist users to browse through products by certain criteria like colour, material etc.
JEM Promotional Products have a strong quality assurance policy. All of our products go through extensive testing to ensure that they will last. All our decoration methods are of the highest standards.
Due to our commitment to innovation and creativity, we ensure that we have graphic designers and marketing consultants in our team. We are not satisfied with just providing the usual promotional products (although there is a place for them in the marketplace) we prefer to utilize products in ways that may not be normally thought of in the first instance. We also have the ability to design products off-shore at the point of manufacture so customization is made possible, whilst keeping costs down. Close consultation with our clients is the key for success in this area.
We have a systematic approach to developing our product range which follows 6 steps:
1.Idea Generation
2.Idea Screening
3.Product Concept Development
4.Market Analysis
5.Product Sampling
6.Implementation & Control
Please read through the example below for custom MBAuP.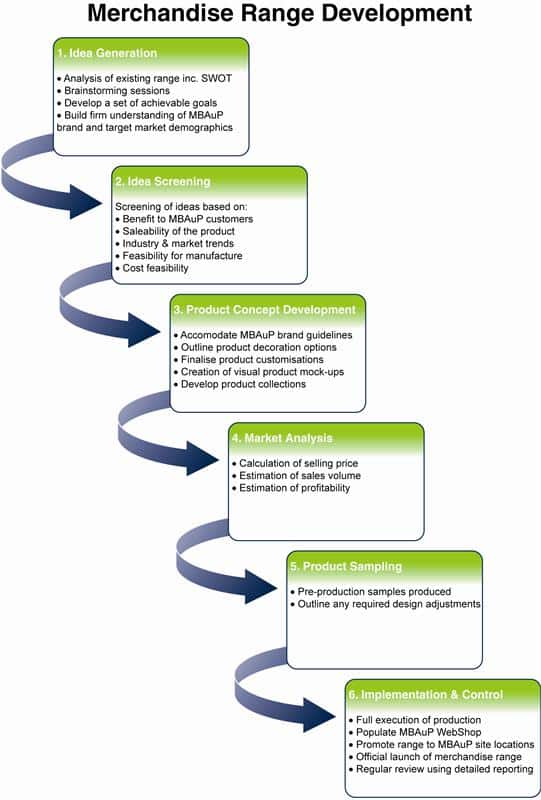 Inventory Management
You can see your inventory in the real time so at any time you can log in to the Webshop and see the number of items left for each product, even down to the number of each size that is available. We set critical levels so that when the stock level gets to a certain point we can notify you. We never reorder stock without your authorisation; we only make the recommendation. This means you are in total control of the amount of stock ordered.
Warehousing
Fully alarmed security and locking system meeting industry standards
Comprehensive warehouse management systems
Easy access for loading and unloading goods including palletised and container shipments
Full logistical storage system in place
Distribution
We organise the distribution of the orders across Australia. Products go on a daily dispatch with the option for standard or priority freight. We have flexible systems when it comes to charging freight. We can bill individual stores. Freight calculations can be customised to your needs depending on the amount of locations you have across Australia and the billing method you prefer.
Billing & Payment
An invoice can be sent to each store or through the central head-office. For public online stores we are able to use Secure Pay or PayPal.
Reporting
Our Webshop system gives you the ability to even let you know which are the most viewed products-Inventory-Sales reports showing which sites across Australia sell the most, which products are most the popular. We can tell you the number of visits to the site, the average time spent on the site and a huge range of other analytics.
Account Management
You will have a designated Account Manager, who is your main point of contact but we also have our Production and Accounts departments, working in the background to help manage your online store. Your Account Manager will manage the relationship between JEM Promotional Products, your procurement department and all the store locations across Australia. Other areas the Account Manager will oversee include:
Product development and concepts
Product pricing management
Manage brand specifications and guidelines are met
Assist in organisation and maintenance of warehousing, logistics and distribution services
Oversee processing and management of product orders
Depending on the level of involvement you want to have you can be copied in on every order or just have a monthly update. Free technical support via phone and email. Emergency after-hours phone and email address.
We can provide training on how to update and order off the Webshop, training manuals & videos as well as online training sessions. The site is an extremely easy to use.If you would like someone to discuss our Webshops further with you please complete the form below or phone (02) 8205 1334. Alternatively you can email enquiries@jempp.com.au.