On some occasions a premium gift is a must so we have selected some beautiful designer gift items that are sure to impress even someone who has everything. Consider elegantly designed gifts such as the Agenda Dateless Vivid Black, the Ballpoint Pen Ace Blue, the Ballpoint Pen Pia Nude, the Notepad A6 Pensee Red, the Pierre Cardin Leather Toiletry Bag, and the Set Cosmo Blue (Ballpoint Pen & Money Wallet).
JEM Christmas Catalogue Premium Gifts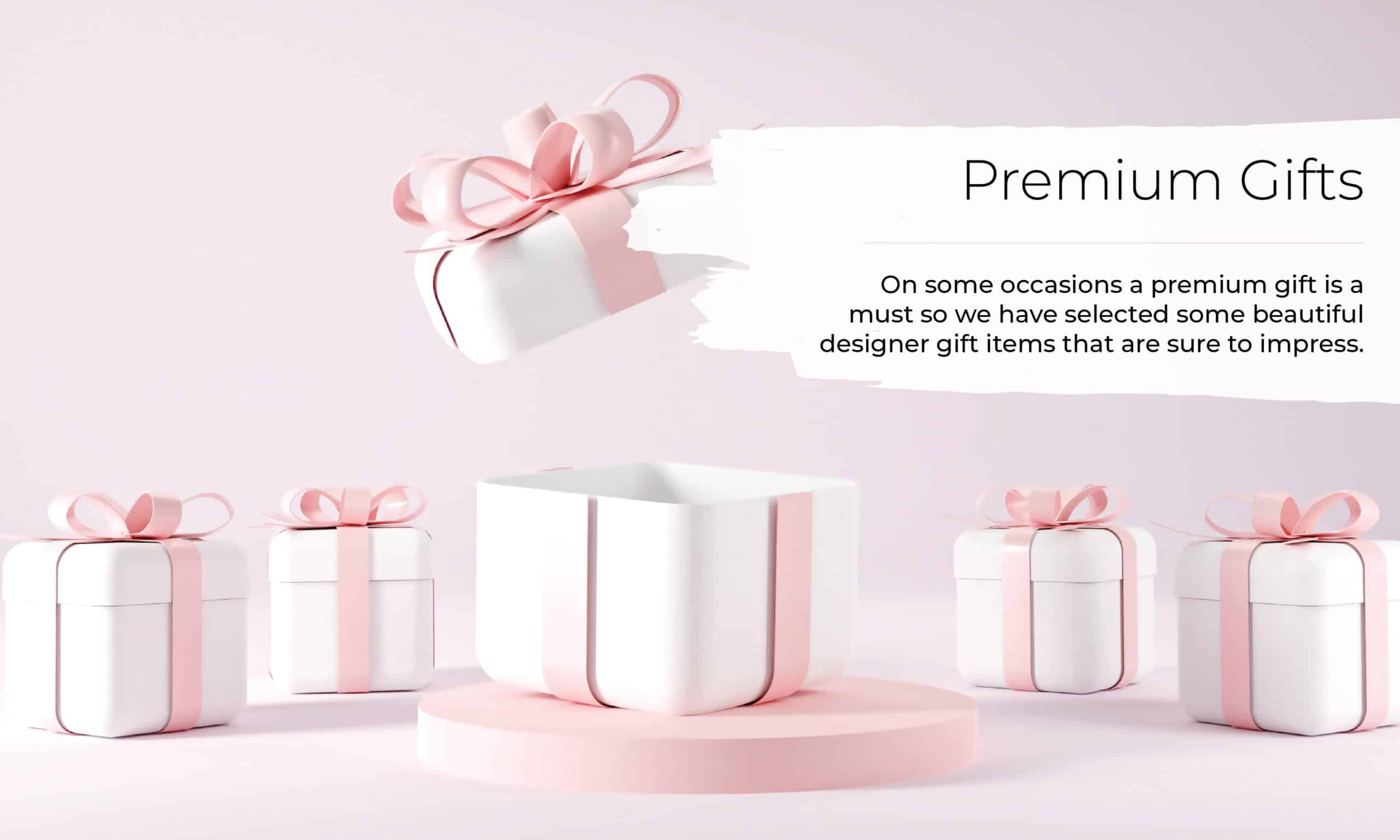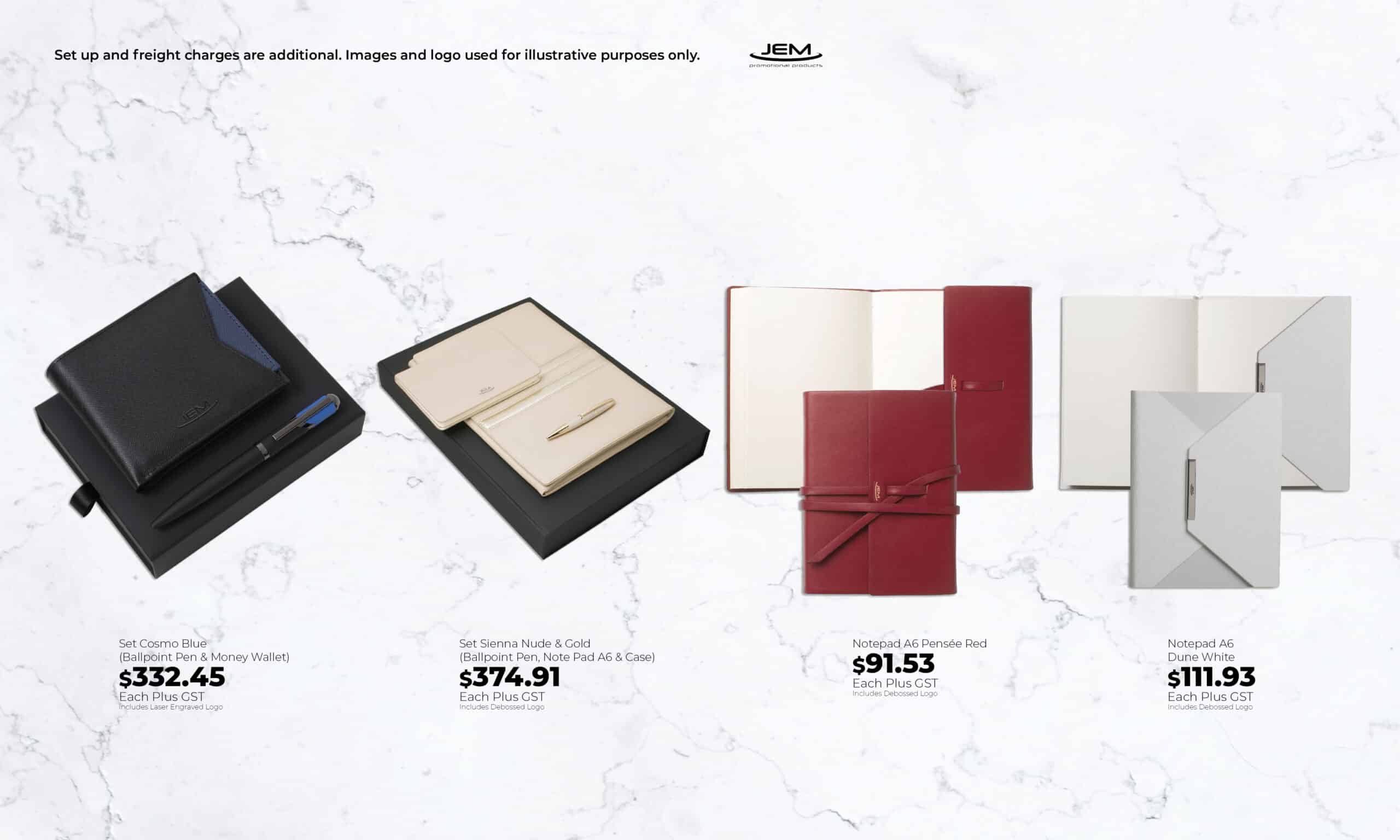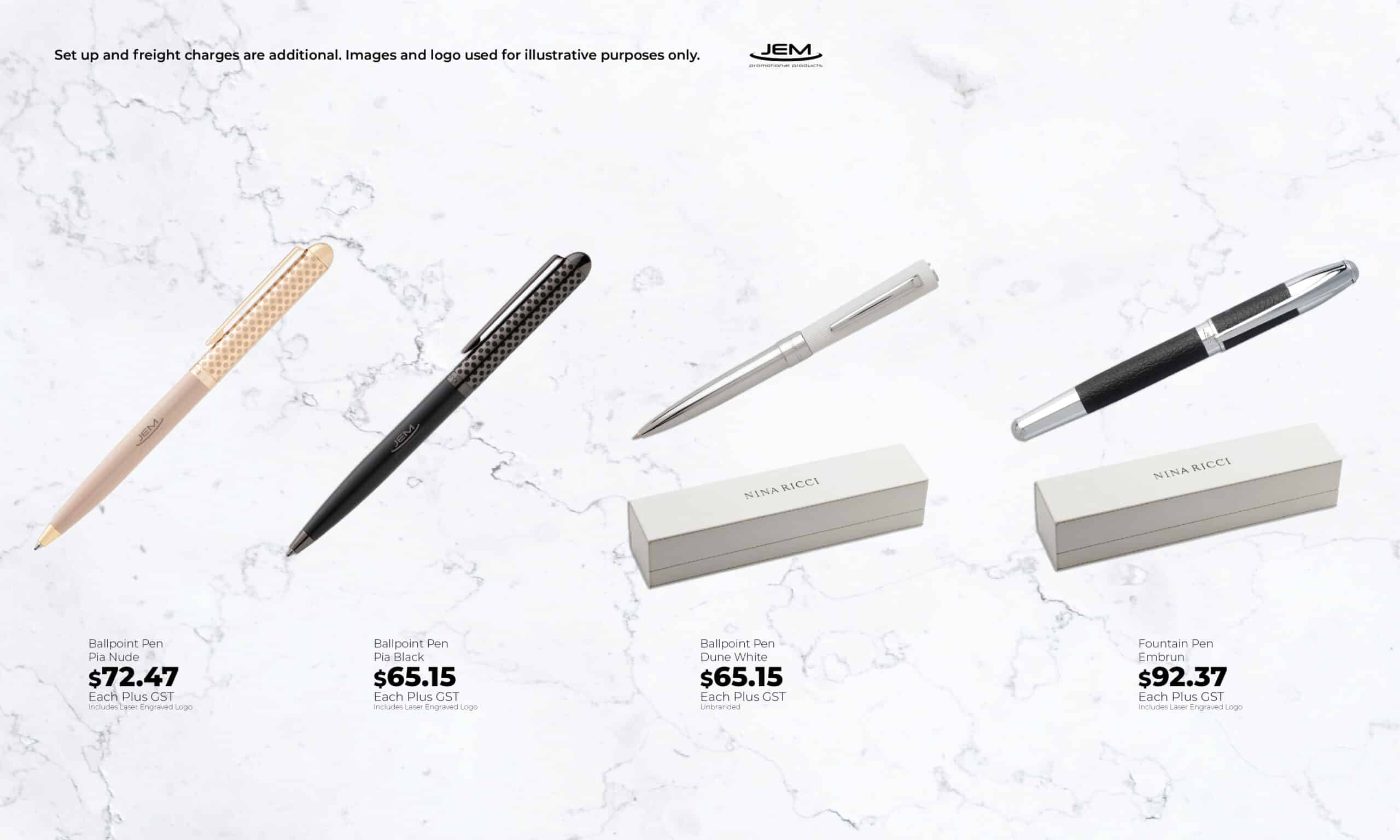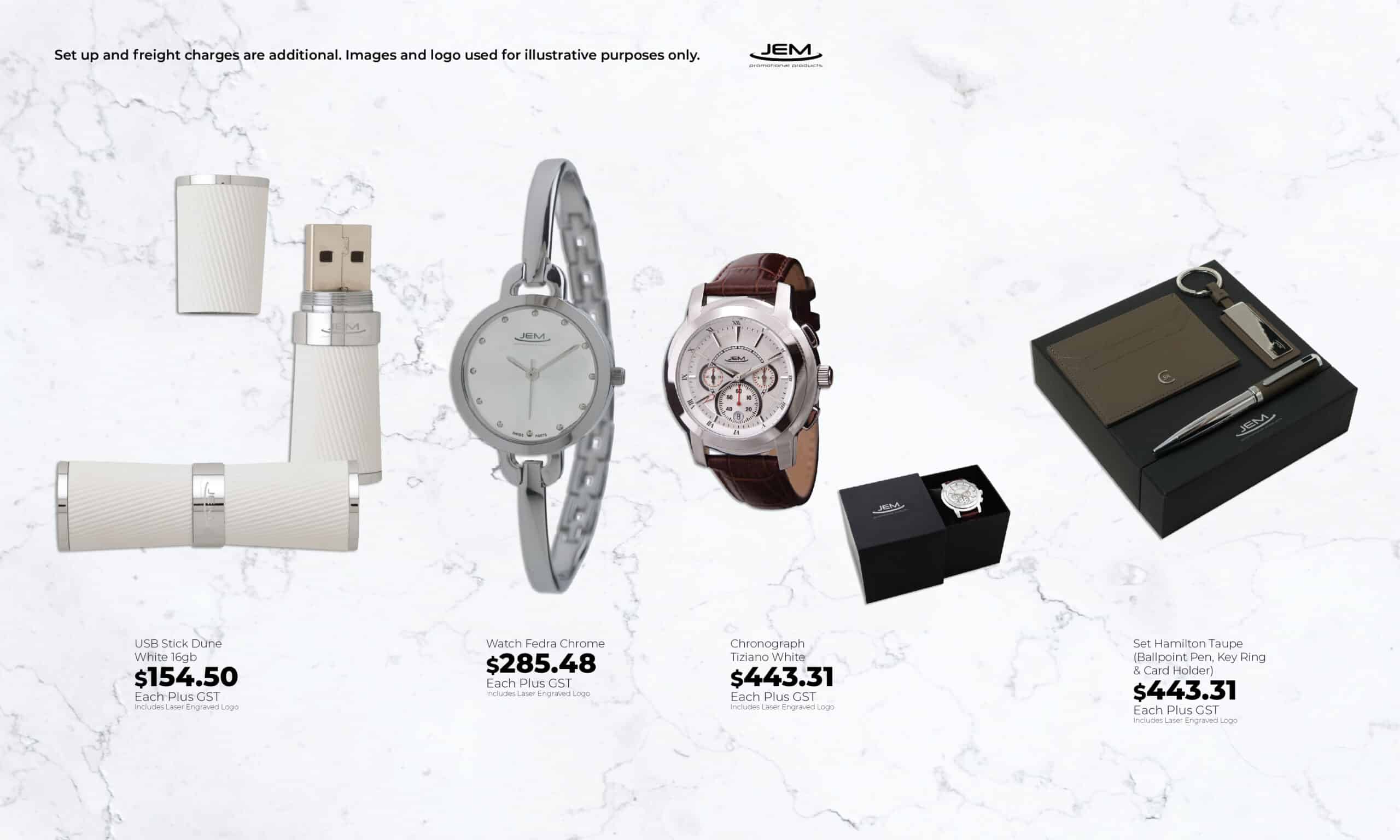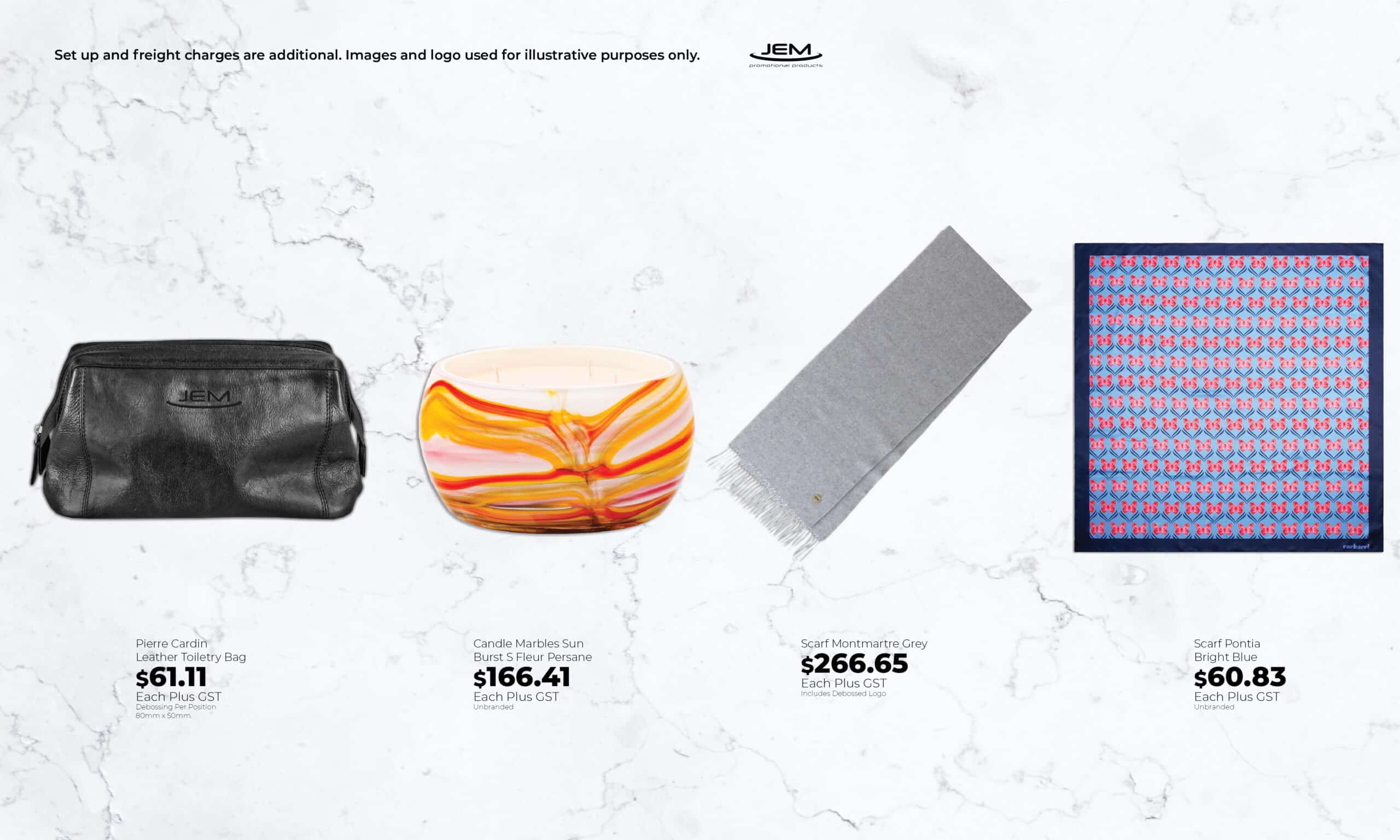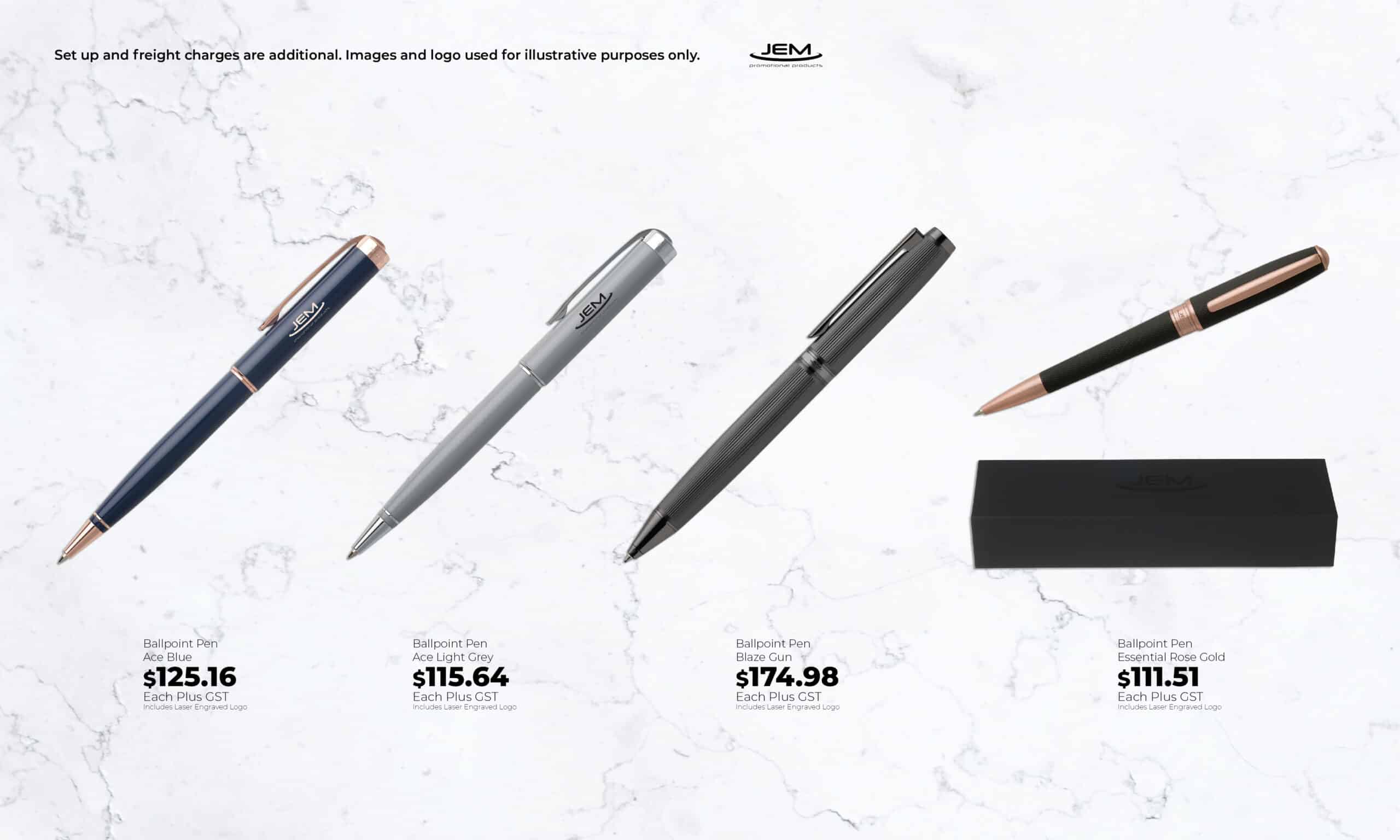 Please don't hesitate to contact the team at JEM Promotional Products on (02)8205 1334 or enquiries@jempp.com.au for more information on any of the promotional items and uniforms in our range.