Our warm summers are perfect for outings and picnics or visits to the beach or one of our national parks. This is especially true during our long breaks over the festive season. No wonder picnic accessories are so popular and just about everyone loves receiving them as special gifts at end of year celebrations. Picnic baskets are not only practical items but evoke special childhood memories of fun times with family and friends that we all love to remember. Create an unforgetable event with important details such a great picnic basket or cooler bag and picnic rug that will help set the scene and make new special memories with our lovely picnic accessories. We especially love the Gold Coast Wicker Picnic Cooler Basket, the Scotch Wicker Picnic Cooler Basket, the Arcadia Picnic Backpack, the Hampton Picnic Bag, the Field & Co. Recycled PET Oversized Picnic Blanket, the Ombrello Picnic Blanket and the Trekk Round Picnic Rug. Download our catalogue below.
Download the JEM Christmas Picnic Baskests Catalogue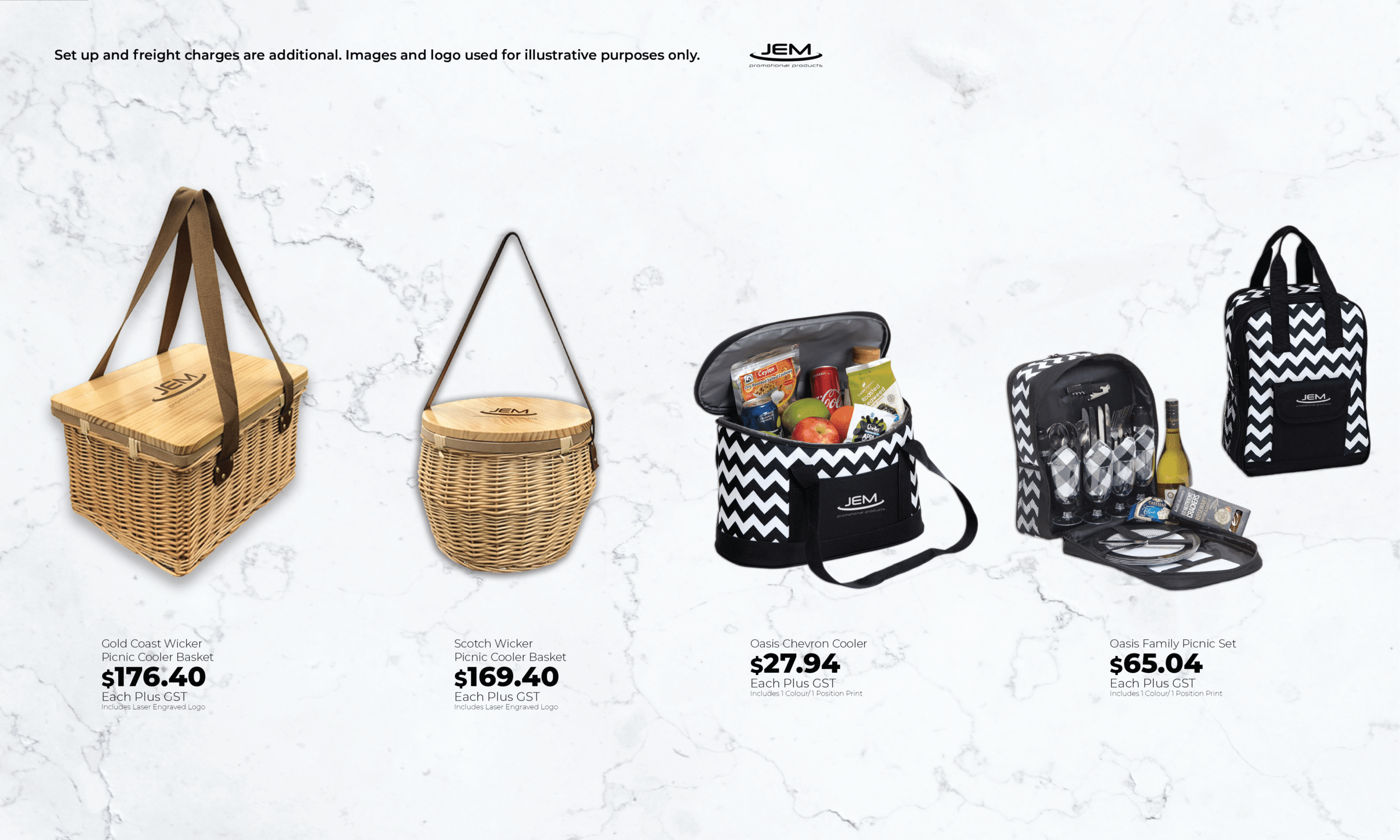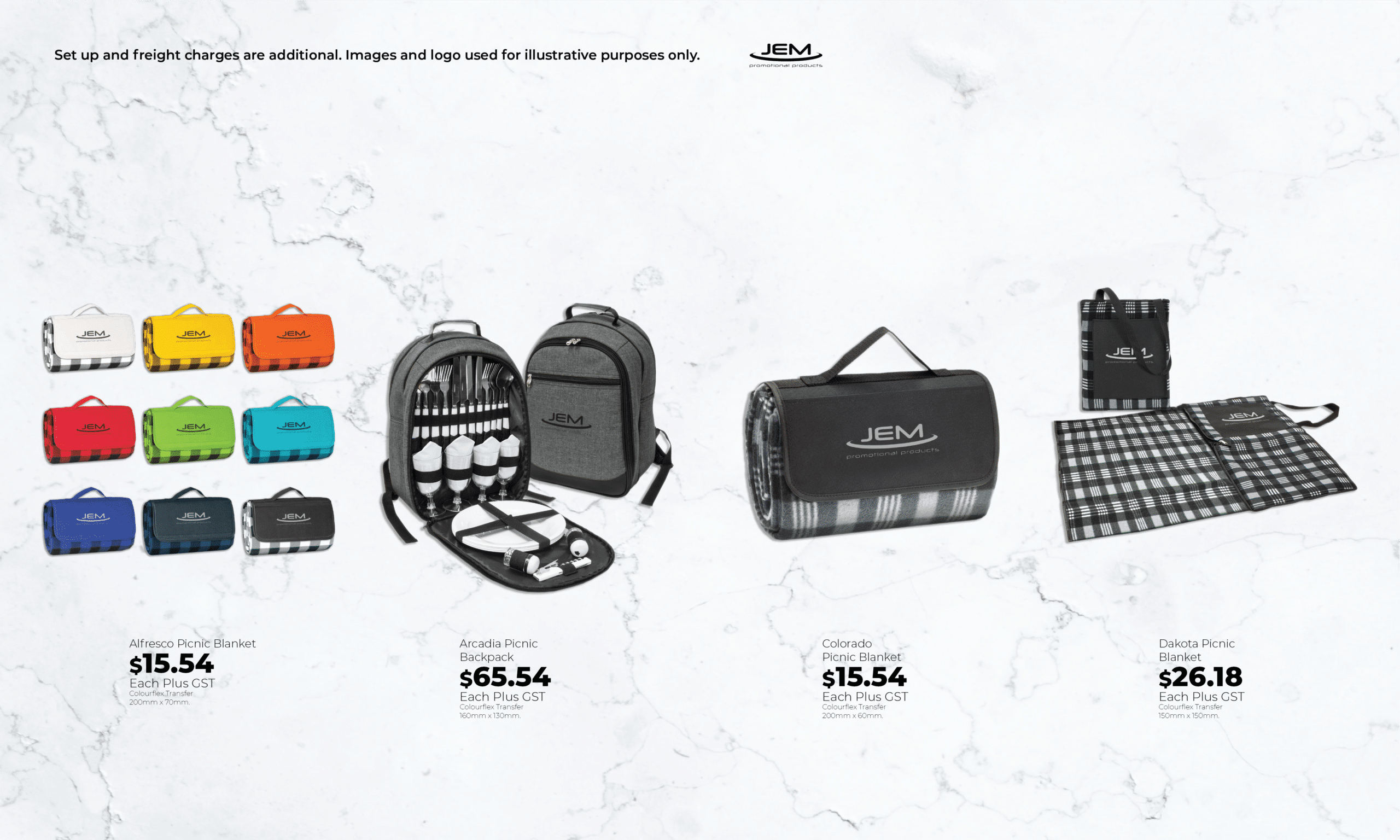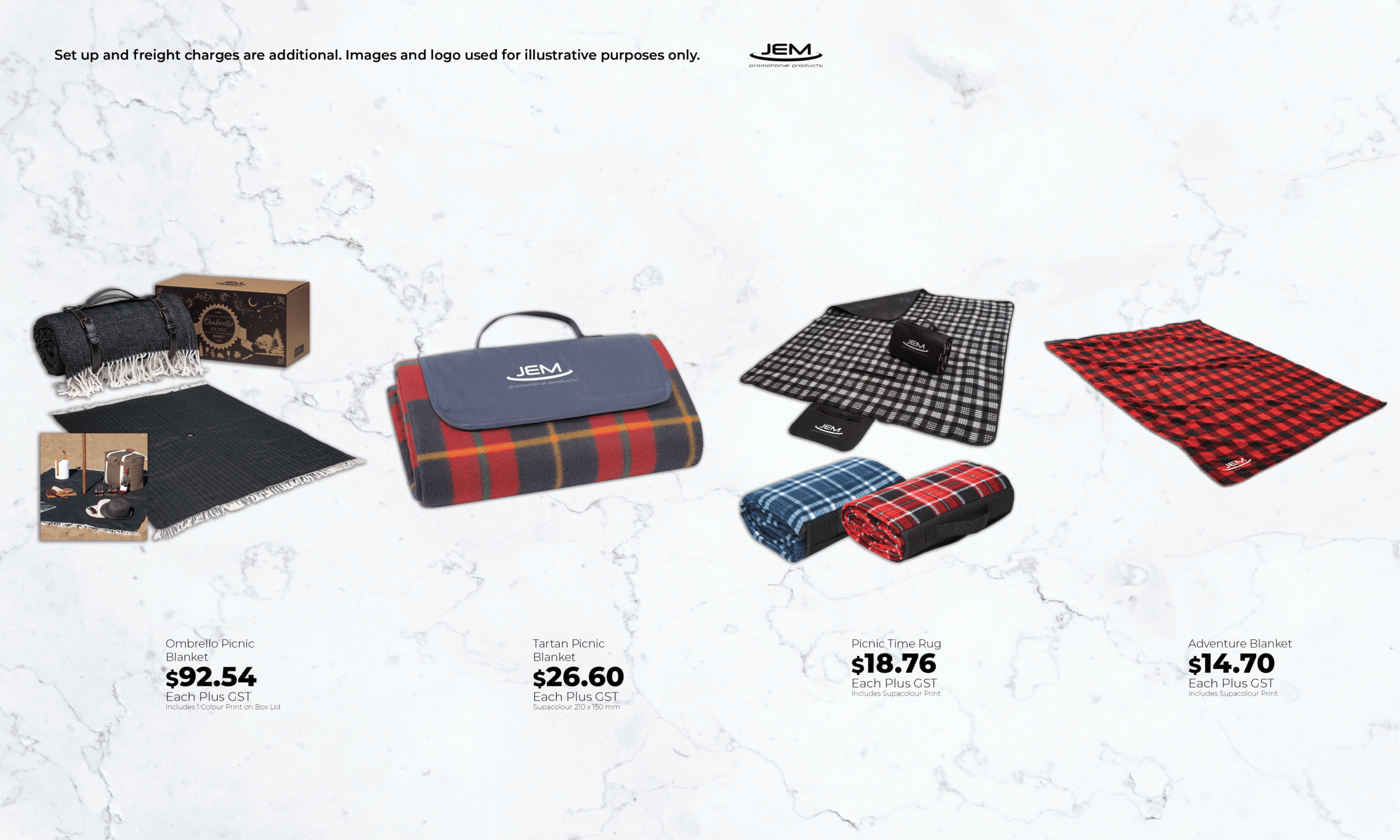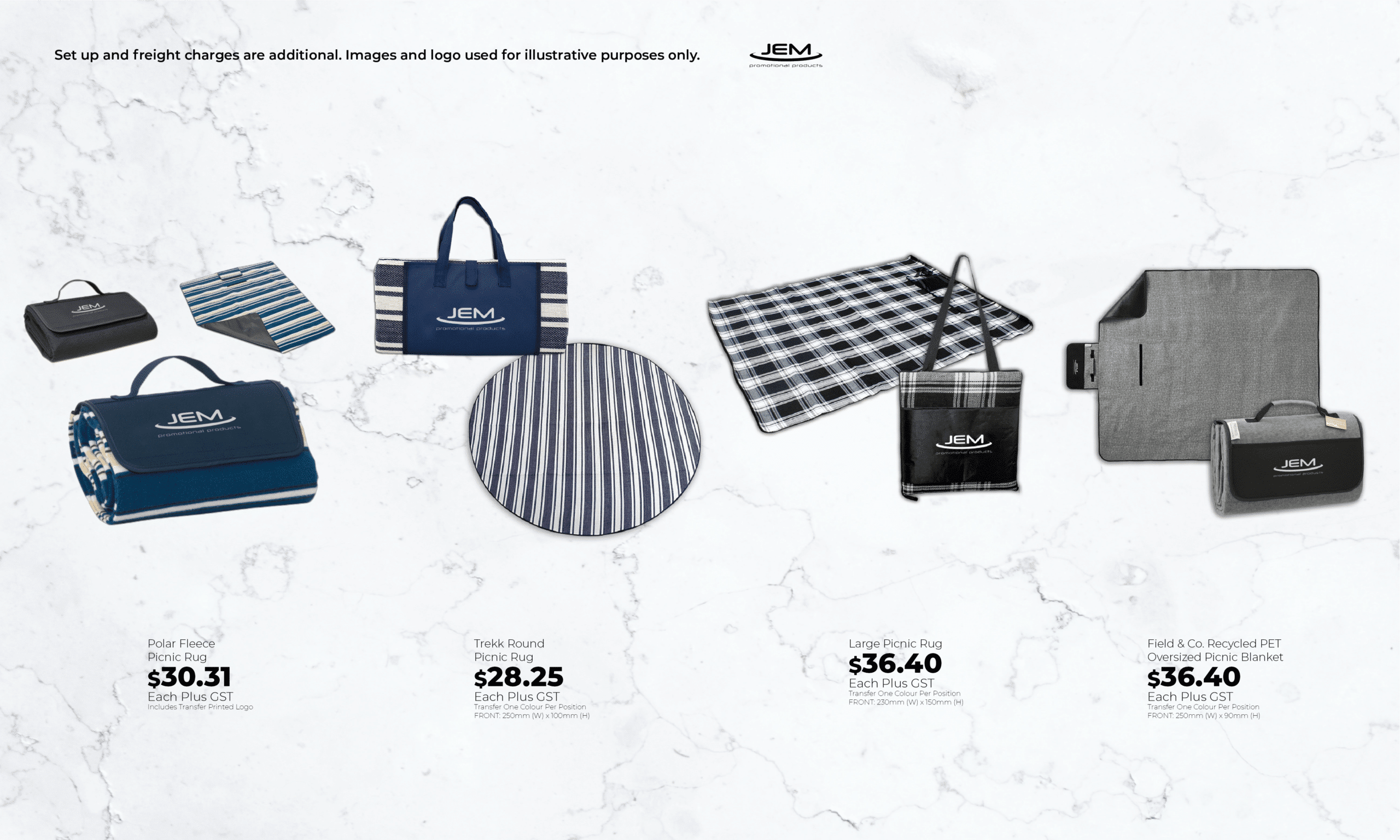 Please don't hesitate to contact the team at JEM Promotional Products on (02)8205 1334 or enquiries@jempp.com.au for more information on any of the promotional items and uniforms in our range.