Reusable Shopping Bags and Tote Bags have changed a lot over the years and are available in many styles and most importantly in environmentally friendly options. It's definitely a case of not all bags being created equal so take a moment to review the range and select the best style and function for your business. Take a look at some of our popular styles such as Darani 36 Can Cooler in Repreve® Recycled Material, the Eco Jute Tote, the Ascot Tote Bag, the Maryland Produce Jute Bag, the  Zenith Cooler Bag and the Eco Friendly RPET Felt Tote Bag. We suggest that you download our catalogue on the link below and click on each bag image to be taken to the bags on the JEM website, for those times that a bag is all you need!
ENVIRONMENTALLY FRIENDLY SHOPPING BAGS & TOTES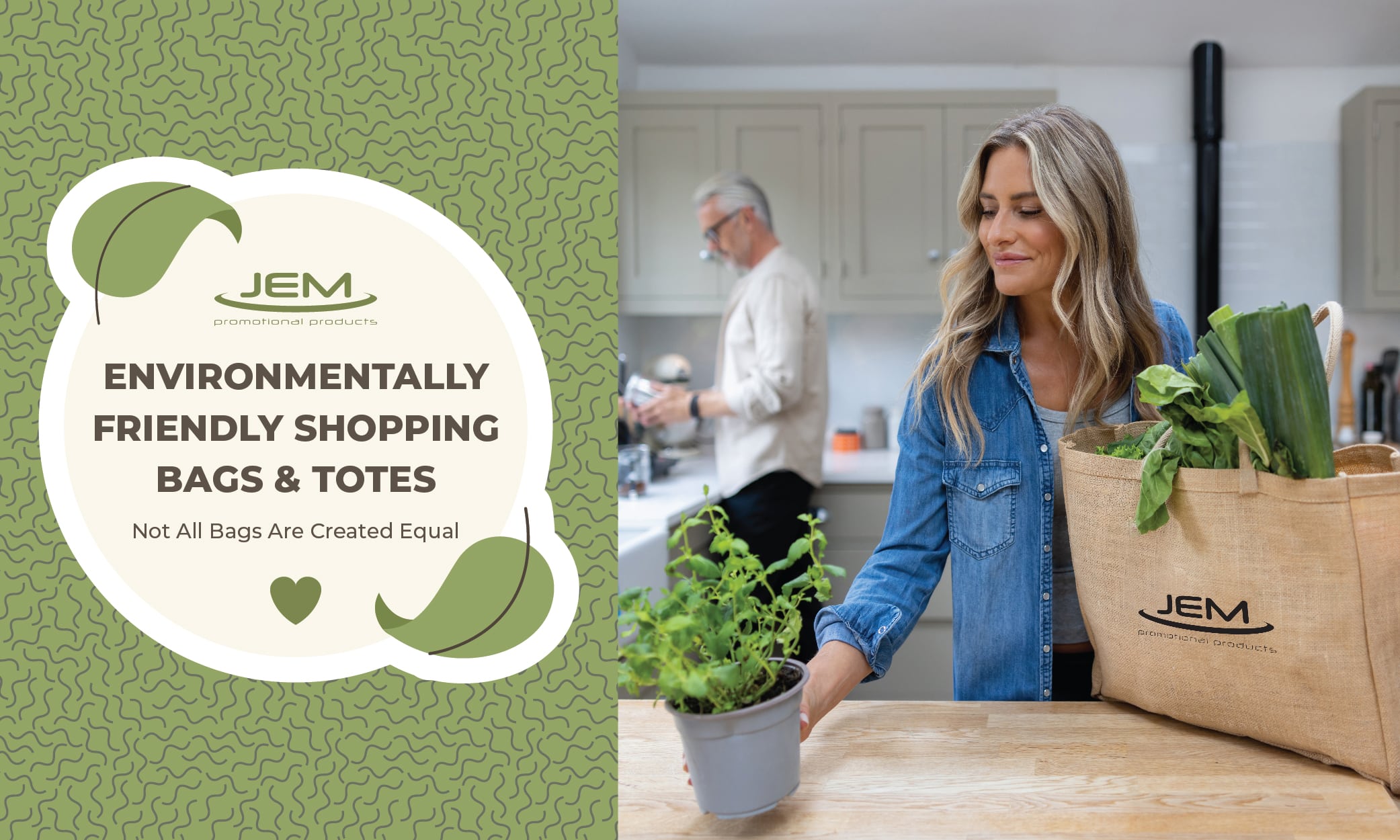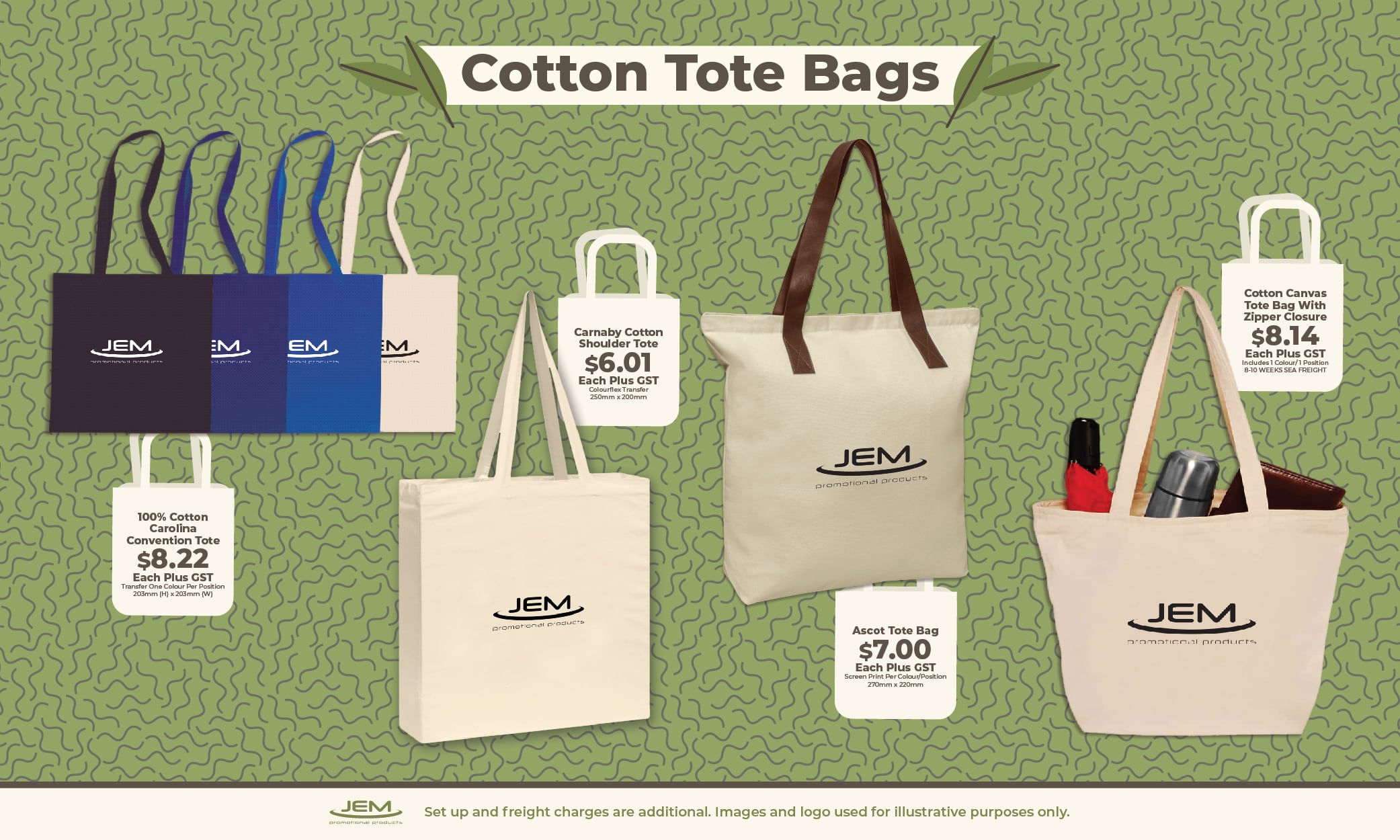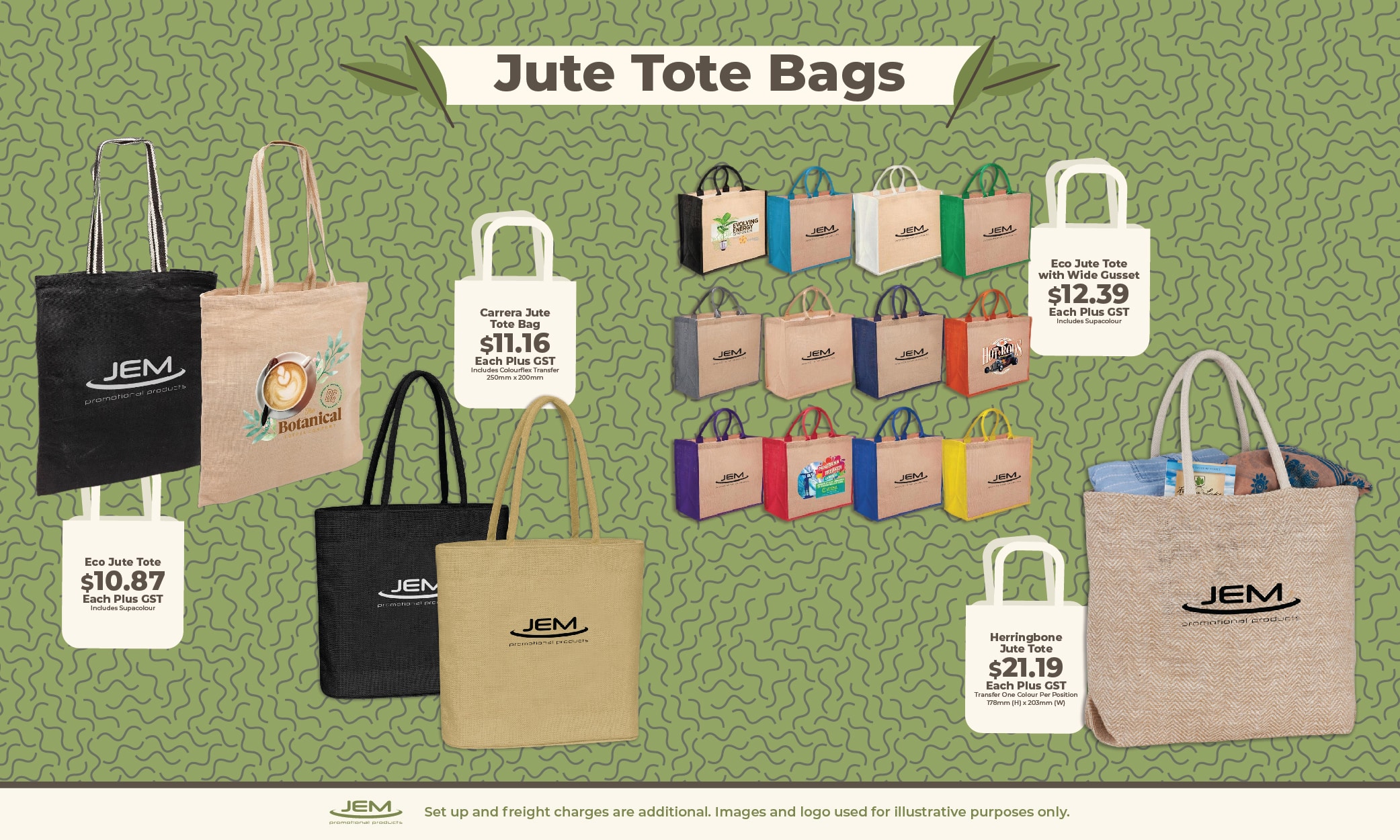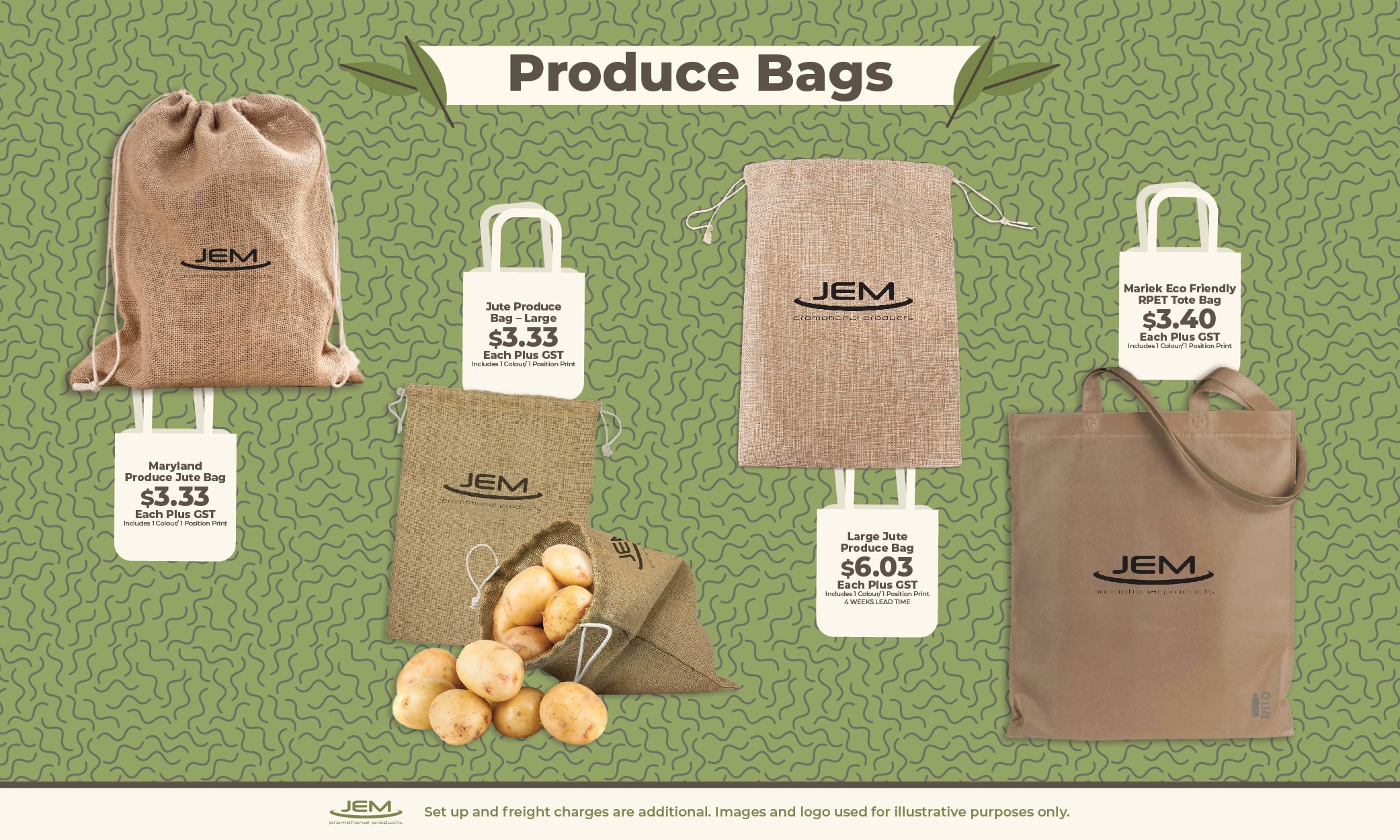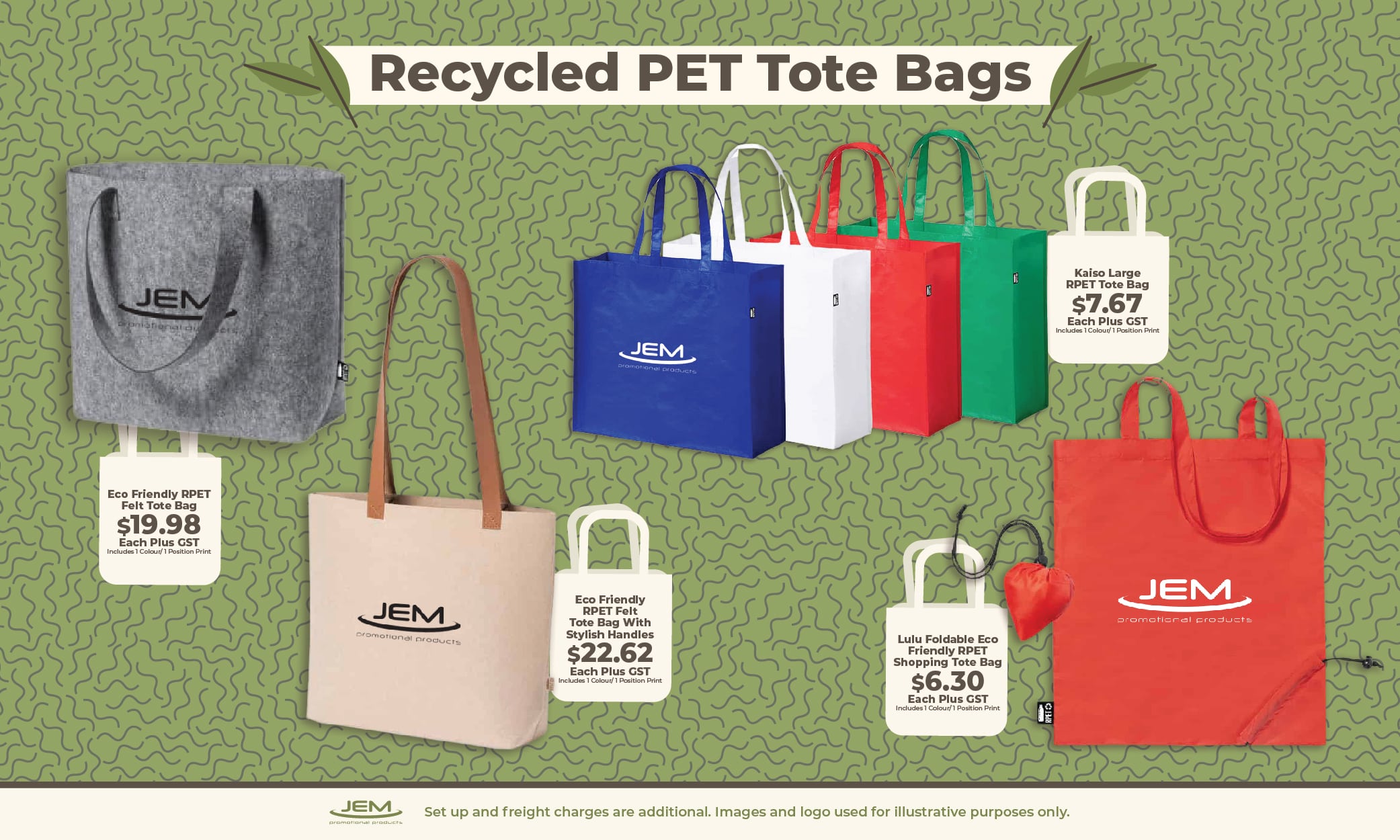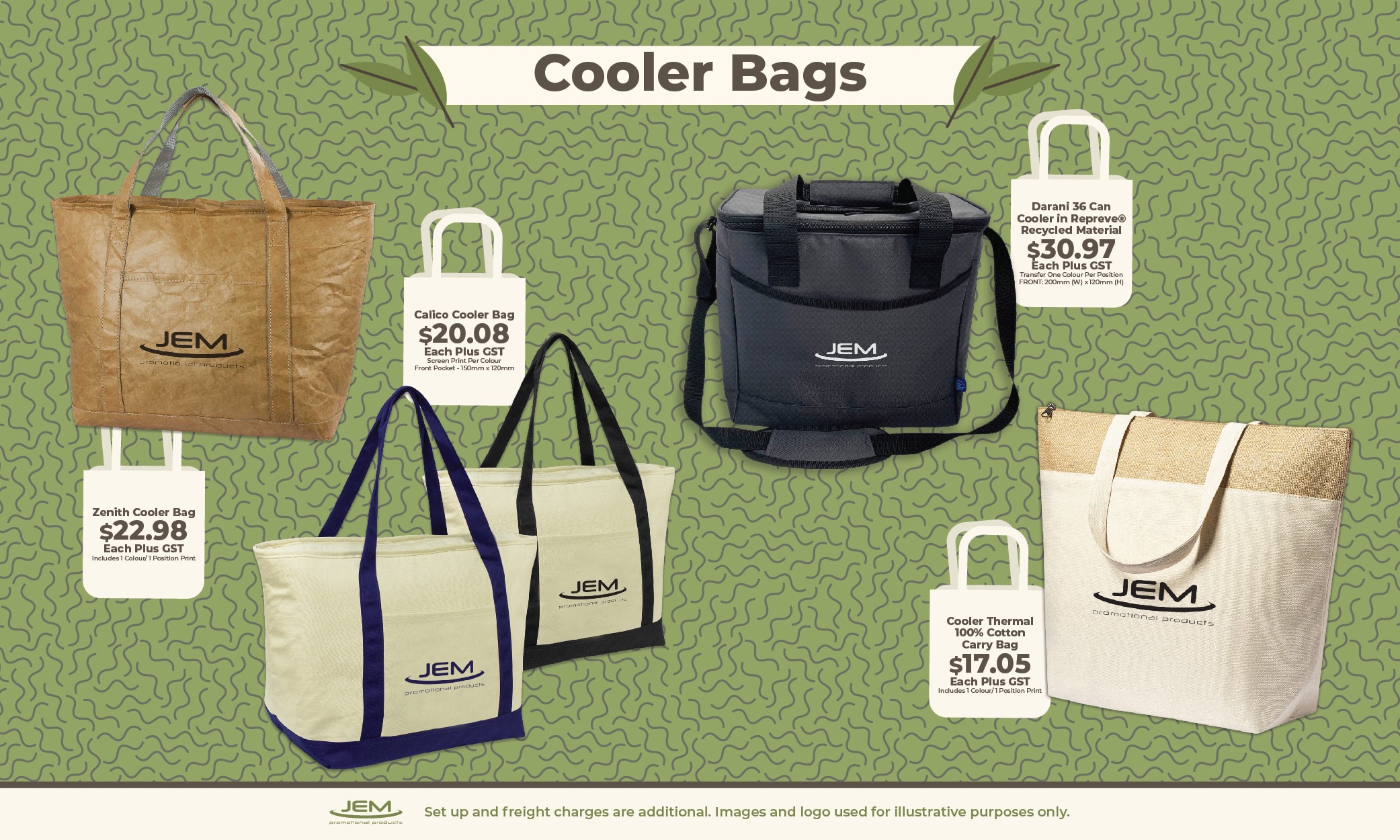 Please don't hesitate to contact the team at JEM Promotional Products on (02)8205 1334 or enquiries@jempp.com.au for more information on any of the promotional items and uniforms in our range.