The Traver RPET adjustable bottle sling cooler with Pouch provides convenient, hands-free carrying for drinkware bottles which everyone needs when enjoying the great outdoors.
Maybe it's best for those long walks we love over the summer but it can be ideal for any occasion including attending your favourite outdoor event or festival.
Our team loves this useful bottle holder for those times that having your hands free is essential. We think these fantastic drink bottle make great team gifts and look great branded with company logos.
The insulated cooler liner helps keep your beverages cold while preventing condensation on sport bottles. An integrated toggle holds drinkware in place while inside the pouch. The zippered pocket features a built-in card organiser as well as elastic bands to store your accessories.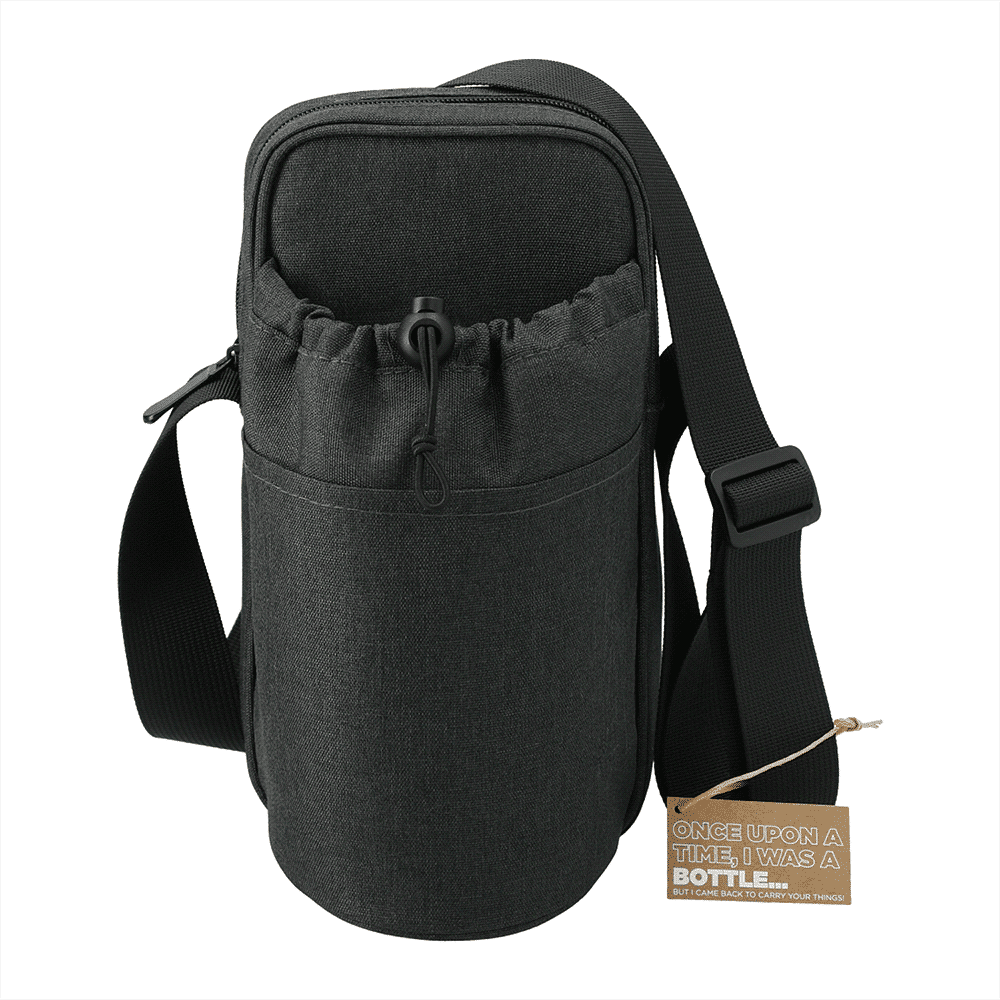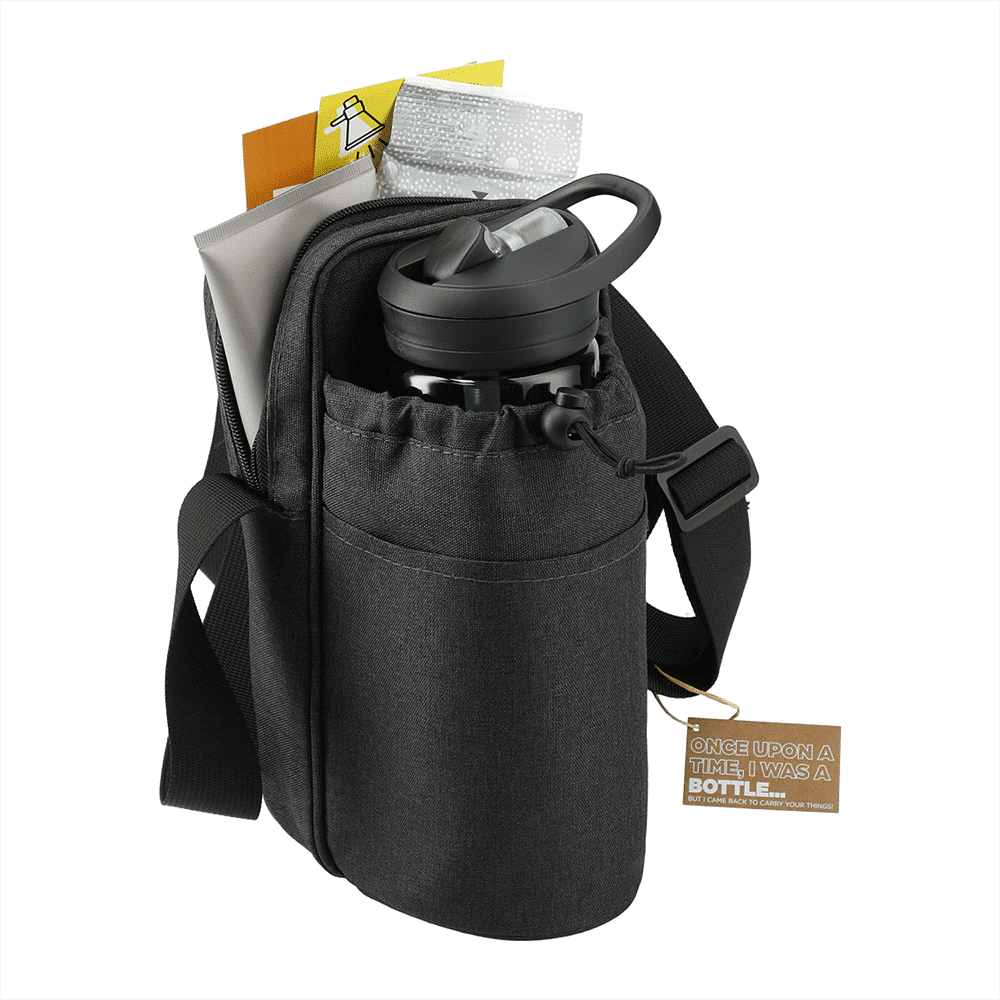 Features an adjustable strap for on-the-go comfort. This product's main material is RPET 600d and its black lining and webbing are RPET 210d, which is made from recycled plastics, such as water bottles.
Note: PEVA lining of pouch is not made with recycled materials. Includes interior ID label. Disclaimer: There may be minor variations in colour of the actual product due to the nature of the fabric dyes, weaves and printing.
The maximum diameter of the bottle that can be inserted into the bottle holder is 8.8mm.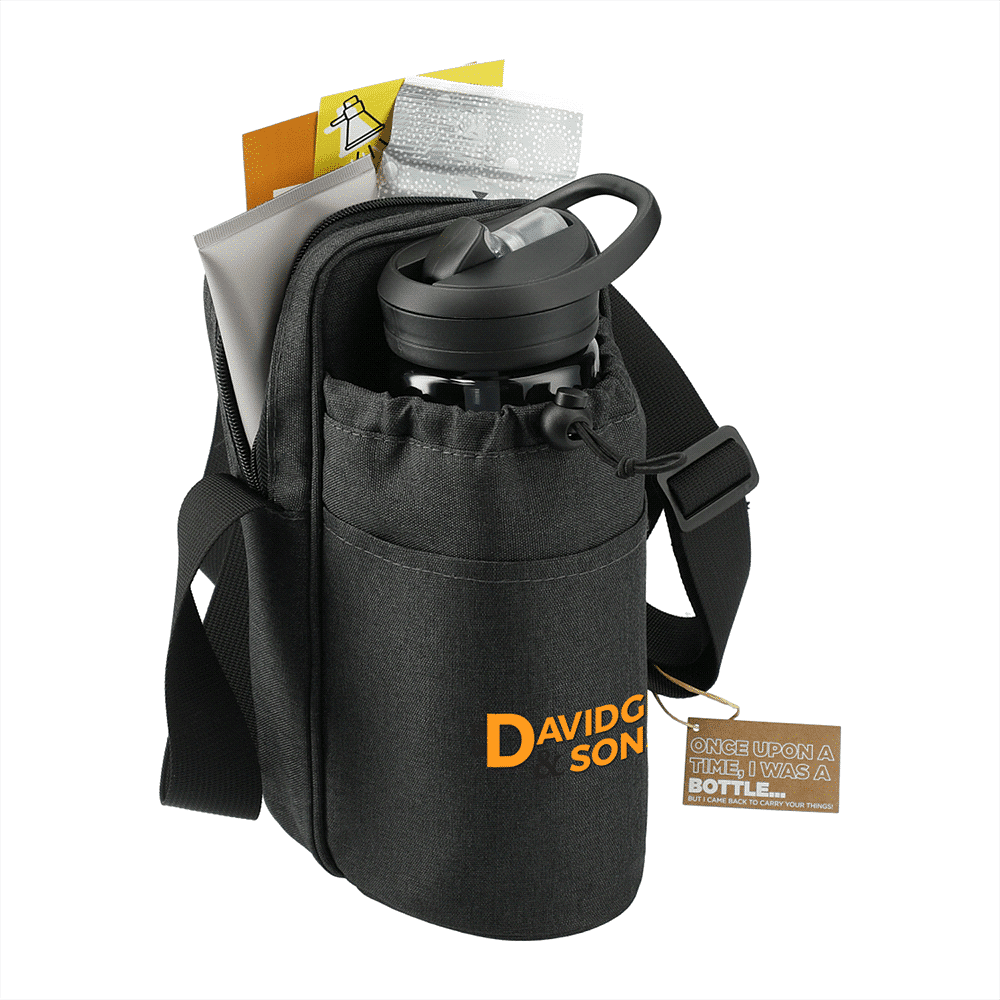 Note: The Bottle is sold separately.
We think the only thing missing is a great drink bottle so check out this great option. We love the Trekk Highland 3-in-1 Copper Vacuum Bottle Kit 950ml which is perfect for all occasions!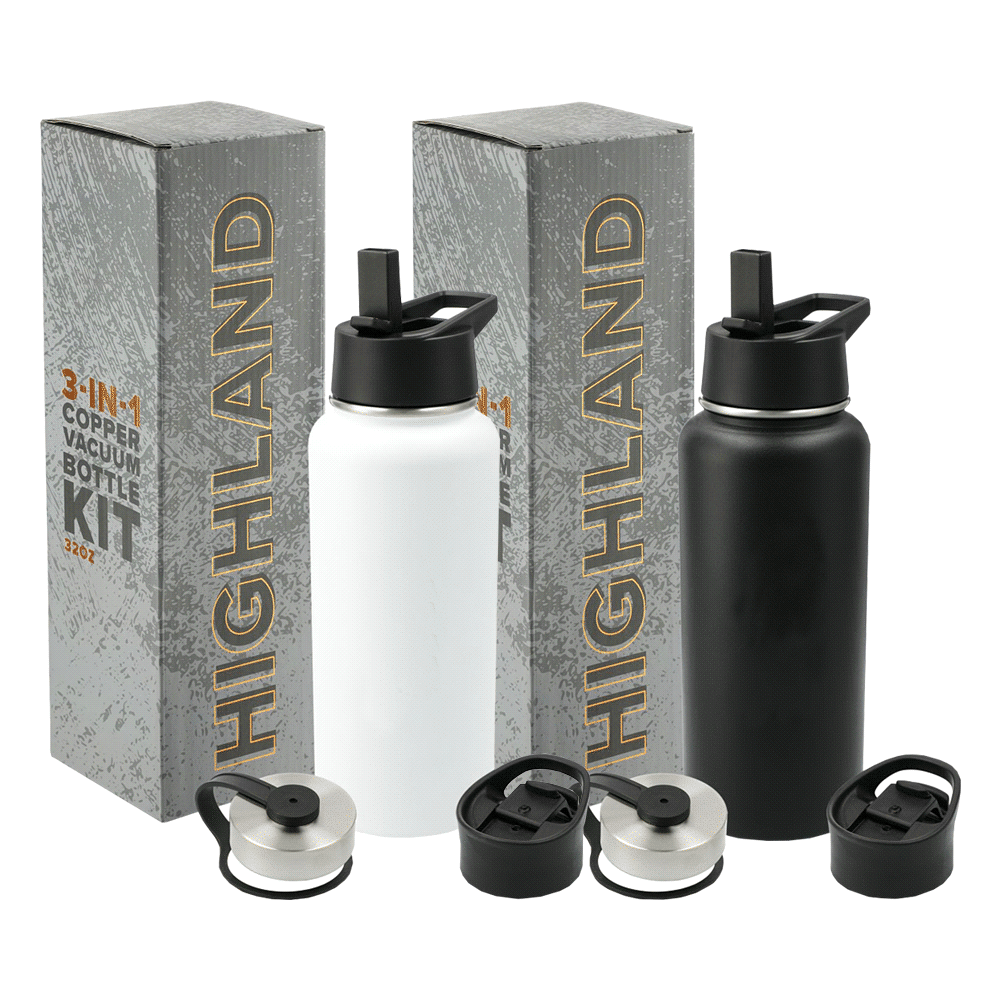 Please don't hesitate to contact the team at JEM Promotional Products on (02)8205 1334 or enquiries@jempp.com.au for more information on any promotional item in our range.