Cooking family meals has been elevated to new levels since popular TV shows such as Masterchef became part of our daily lives. Aspiring chefs, in the making, are regularly busy practicing gourmet meals to serve at the next family lunch or dinner and especially during the festive season so our branded accessories are sure to feature at these events. Cooking delicious meals with family, friends and even with work colleagues is a great way to learn and practice new skills and a fantastic way to unwind after a stressful year. Select kitchen accessory items from our catalogue that can be included in gift packs or hampers that are sure to be used and appreciated for many years to come. These items can be branded with logos so are ideal for Loyalty Programs or Gift with Purchase Campaigns. Some of our favourites include the Bourdeaux Cheese Knife Set, the Bamboo Pestle and Mortar, the Golden 500 ml Premium Olive Oil, the Himalayan Pink Salt Grinder, the Corkscrew Bottle Opener Set, the Fairtrade Cotton Apron, the Bistro Cotton Tea Towel.
Download the JEM Christmas Cooking Up a Storm with Kitchen Accessories Catalogue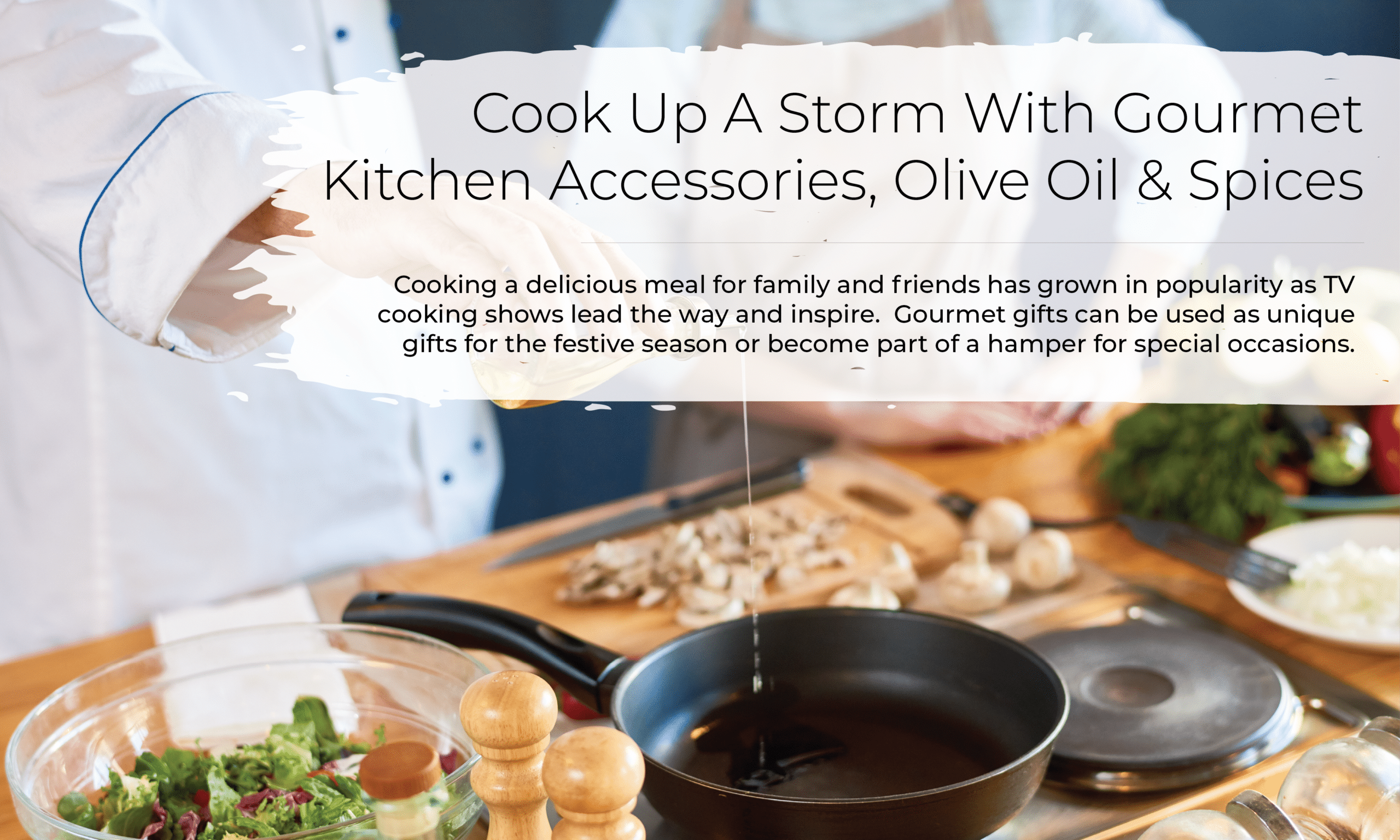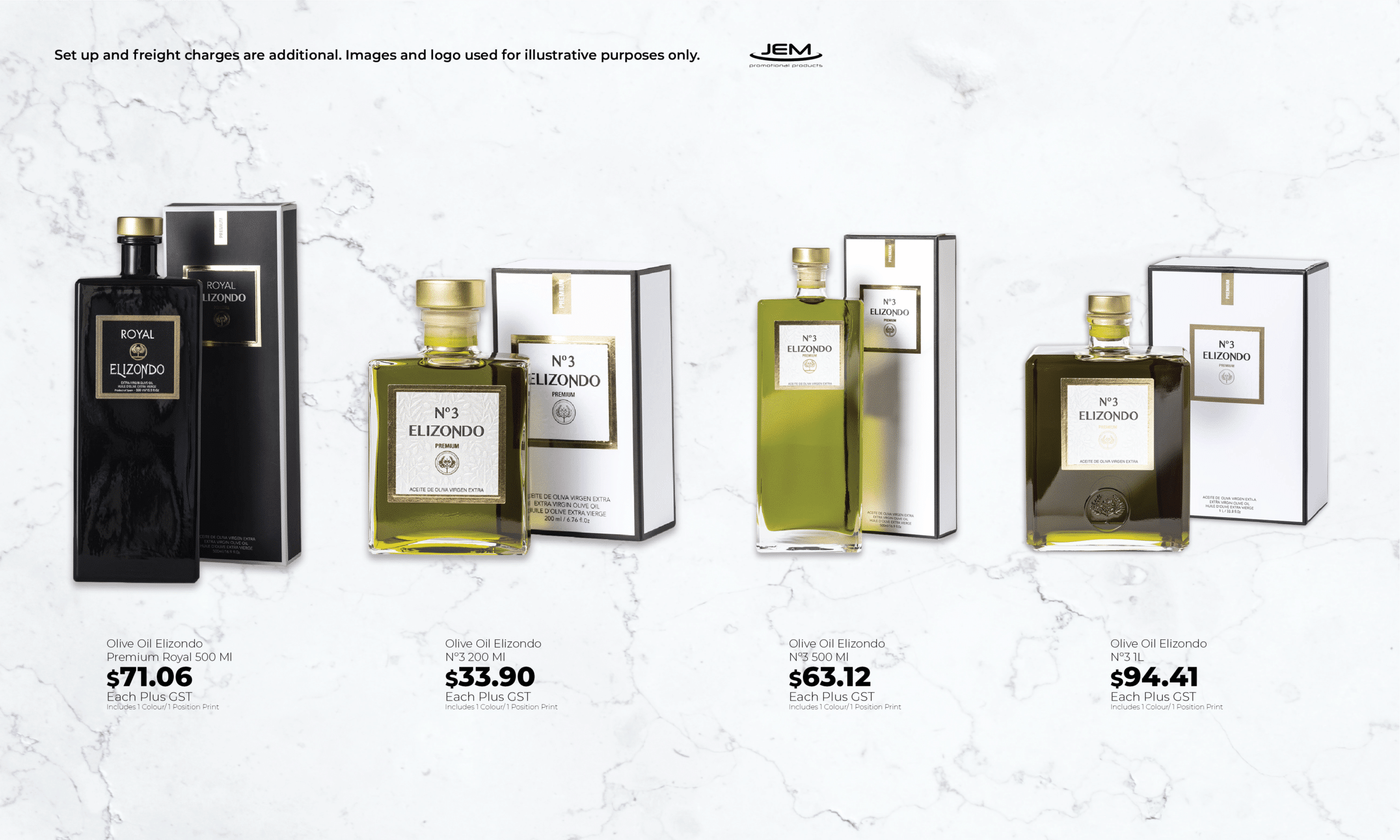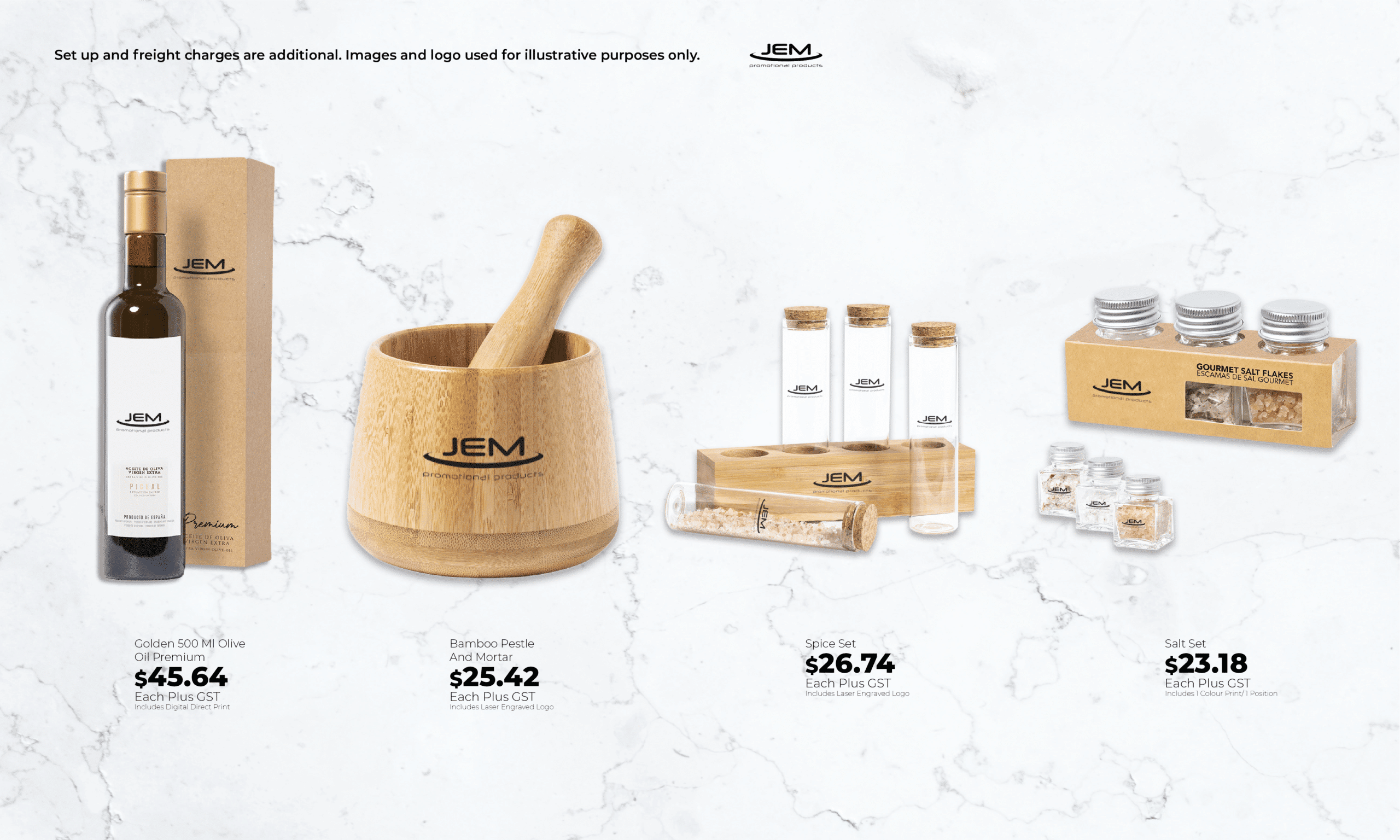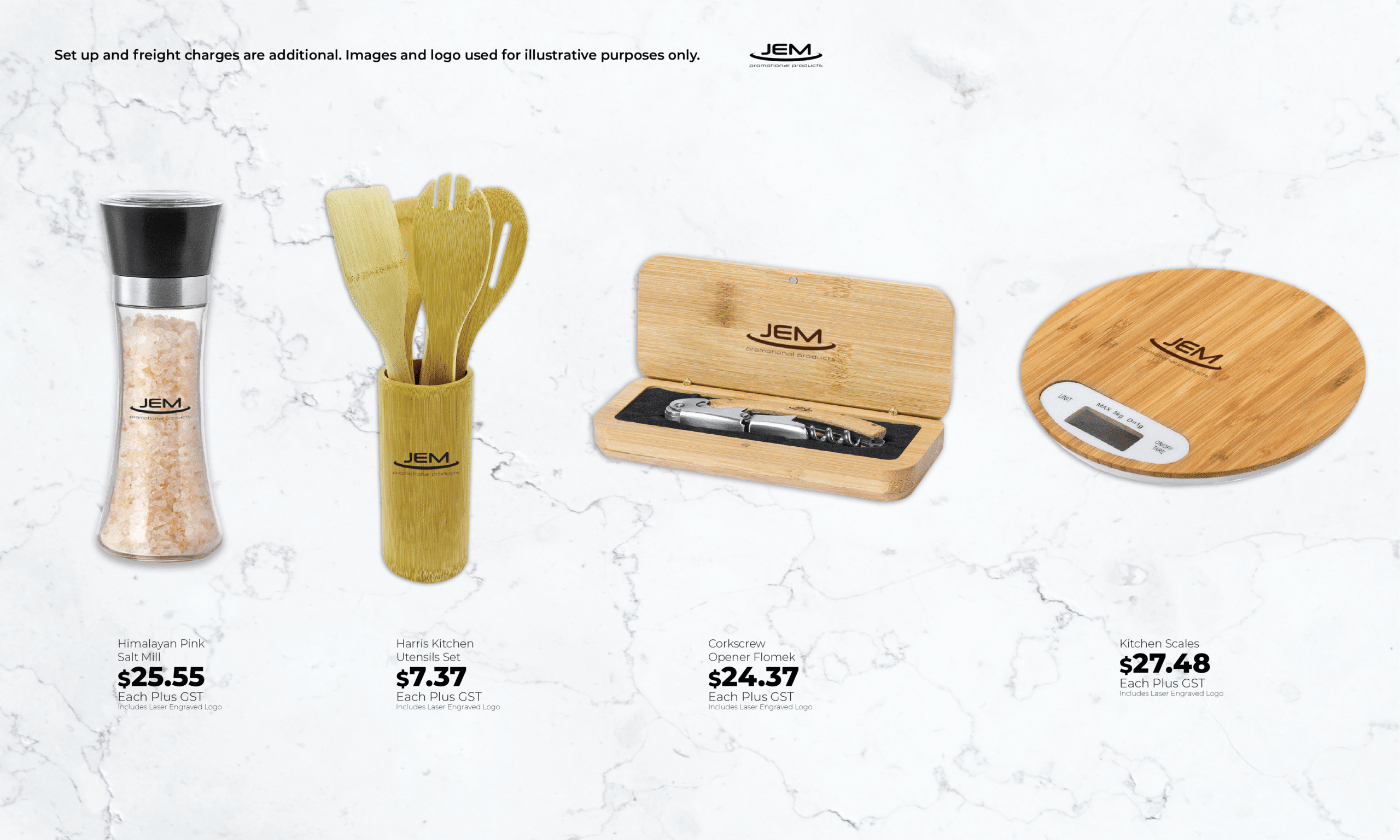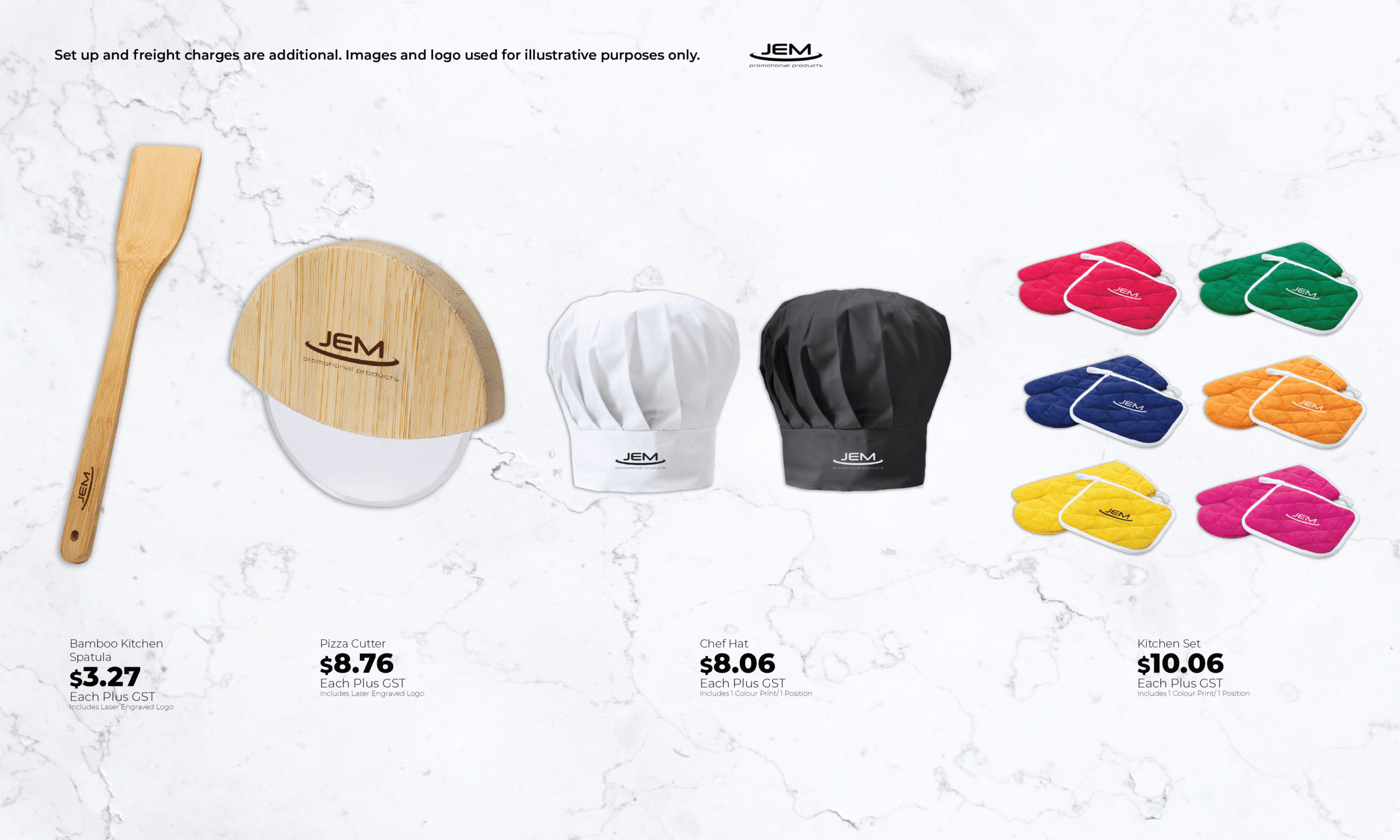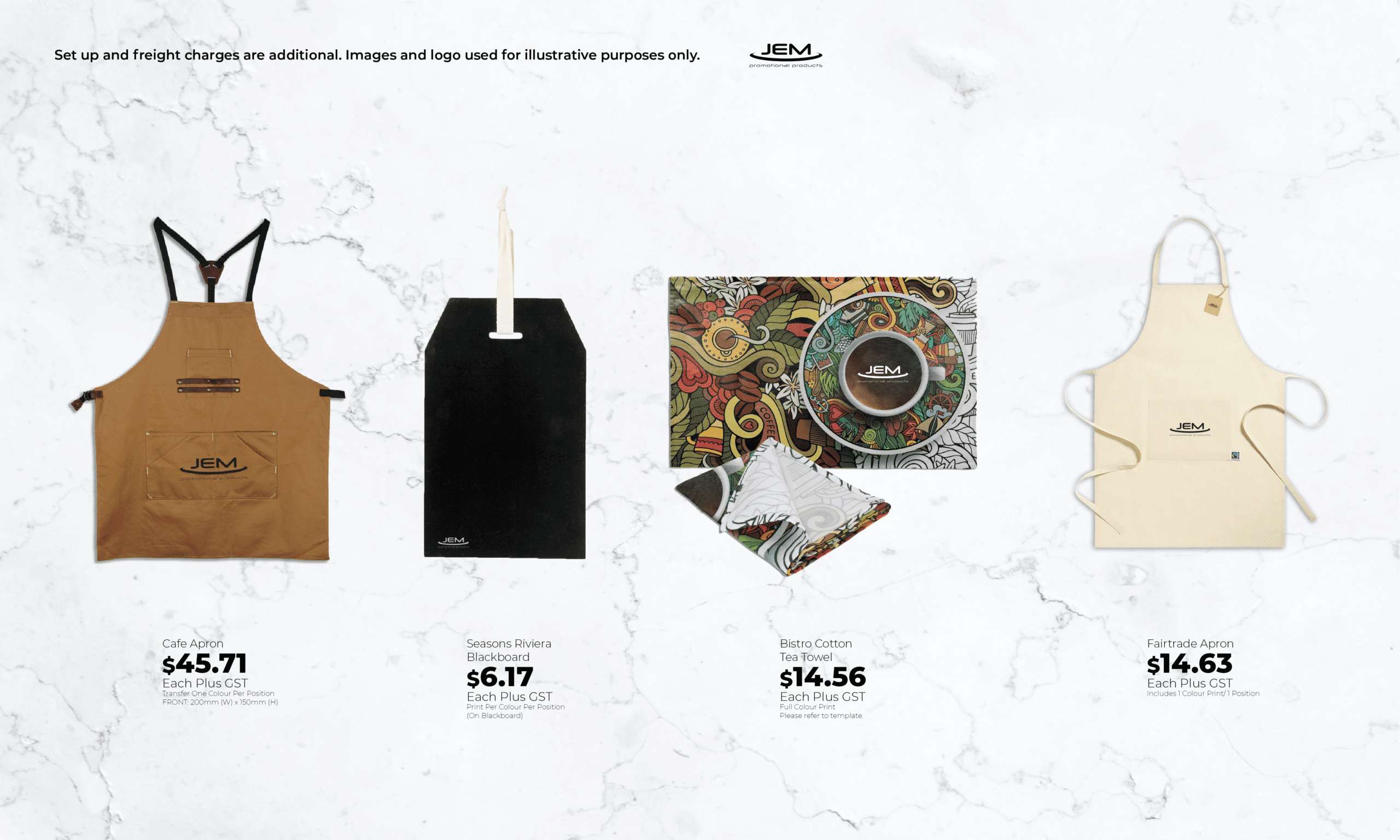 Please don't hesitate to contact the team at JEM Promotional Products on (02)8205 1334 or enquiries@jempp.com.au for more information on any of the promotional items and uniforms in our range.